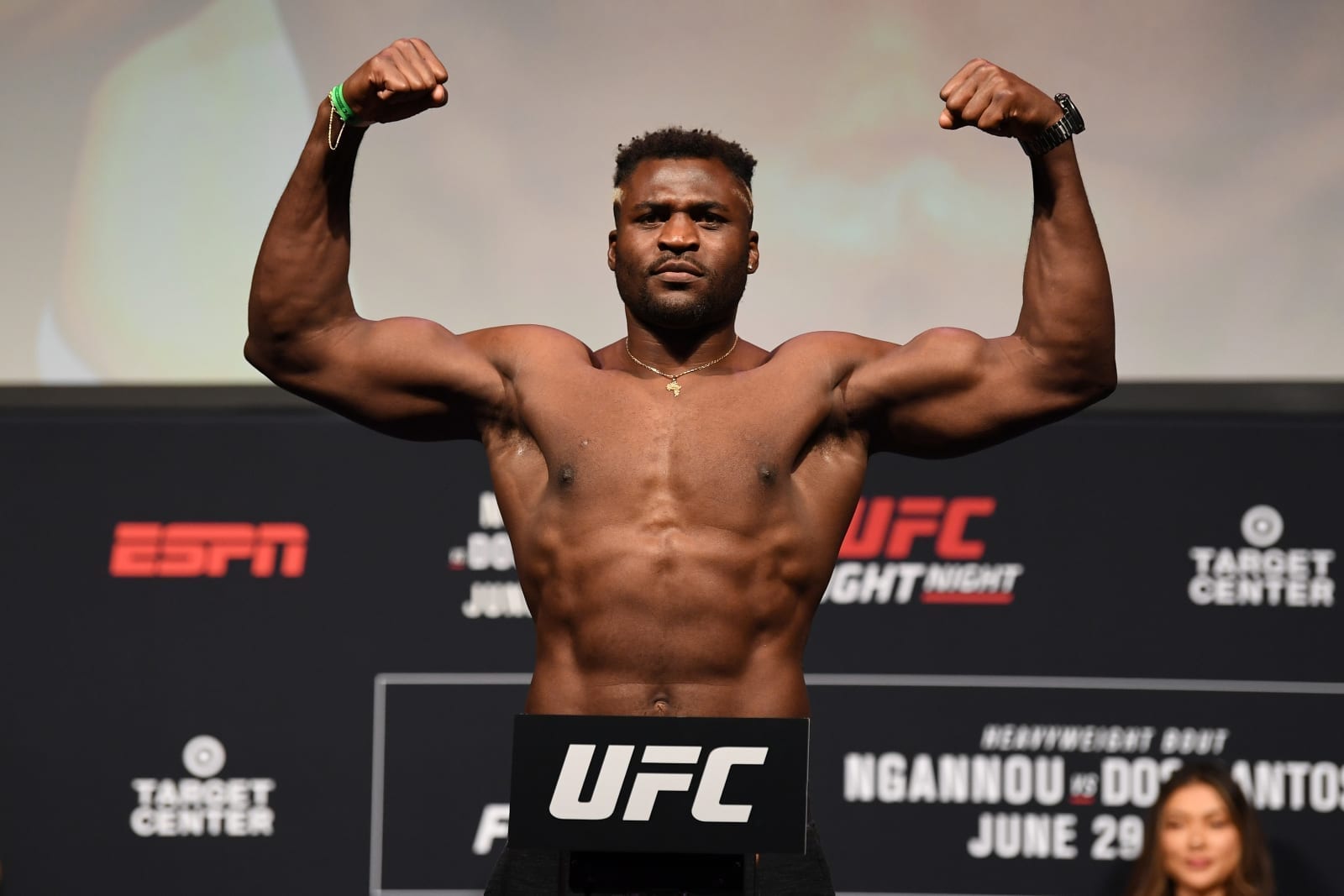 Francis Ngannou knows a thing or two about hype.
The Cameroonian destroyer was hailed as the most impressive wrecking ball to have been set loose on the UFC's heavyweight division in some time after he ran roughshod through several opponents on the way to his first title shot against Stipe Miocic in early 2018. In that fight, though, the train came off the rails when he was presented with a fighter who was able to stifle his aggressive attacks and take the fight into terrain that Ngannou was ill-prepared for.
Ngannou would eventually correct those errors and claim the heavyweight title last March — and in what will be the first defence of his crown, he says he is going to play the Miocic role against France's undefeated Ciryl Gane.
"He's good and he's just going to get better. He's good. He's talented, that's for sure, and that's the reason why he's there, where he's at," explained Ngannou in a video on his YouTube channel.
"Right now? I'm just better, man, I'm just the man that's going to stop the hype, and I can't wait to get to this fight because what's really funny about this is everybody that talks about this fight hypes him up.
Ngannou also referenced 'leaked' training footage from when the pair sparred in the past, suggesting that it was manipulated to make him look bad.
:It's about to make him look better and make me look bad — to prove that he's the man," said Ngannou.
"I really get intrigued by (that) stuff sometimes and then how they just control people's mind, conditioning them to think and suddenly they just shift from one way to other way of thinking.  And I'm like, how easy is that to manipulate people? They're really good at manipulation. But at the end of the day, as I said, we both know. Everyone knows for a fact."
We don't have long to wait to see who proves their point, with Ngannou and Gane headlining next month's UFC 270 event in Anaheim, California.
Comments
comments