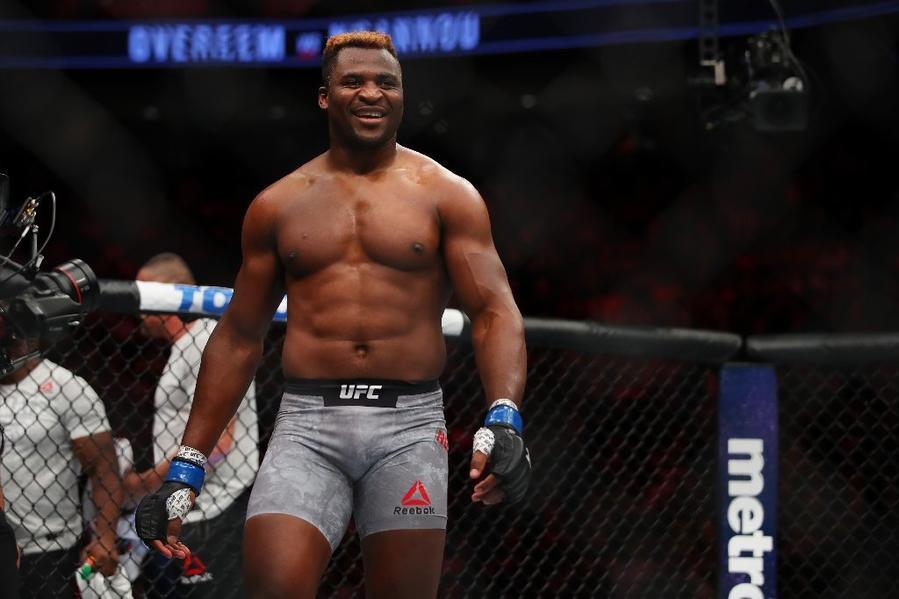 As of today, the combat sports landscape is stretching out in front of Francis Ngannou.
It emerged this week that the former UFC heavyweight champion had inked a bumper deal to compete for the Professional Fighters League (PFL); a contract which allows him leeway to compete in boxing and to help the PFL's operation in Africa. It is a unique deal for a unique individual, but despite emerging unscathed from the contractual uncertainties which ended his run in the UFC, Ngannou says he has one regret since leaving — and it doesn't look like this itch will be particularly easy to scratch.
"I will always have a regret of not fighting Jon Jones," Ngannou said on ESPN's DC & RC Show, as noted by MMA Junkie. "I think you know, being in the sport, being in this position, what you want to do is to test yourself against somebody like Jon Jones, who stands as a GOAT of the sport."
"Still this day, I'm like, if ever there's an opportunity to fight Jon Jones, we will do it," Ngannou continued. "But I don't know how. Maybe a cross promotion? I don't know. But Jon Jones is somebody that anyone that's looking to make a legacy in this sport would like to fight."
Dana White has proven to be not quite a fan of arranging cross promotional bouts, arguably since he saw Chuck Liddell defeated by Quinton 'Rampage' Jackson in Japan at Pride Final Conflict in 2003.
"It's like back in the day, everybody has to fight," he added. "When you're the guy, it's good to fight Fedor because he was out there doing his thing, and he was the guy and you couldn't argue that. I think it's the same thing right now. And I think it goes both ways, even for Jon Jones. Even for Jon Jones, this was a good fight to make a statement."
And with Jones rumoured to be retiring following a bout with Stipe Miocic later this year, it is likely that we will never know what would have happened had Ngannou and Jones shared the same cage.
Comments
comments