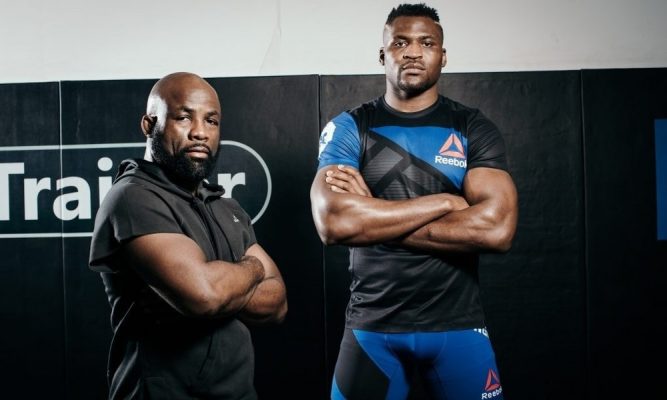 Francis Ngannou is not concerned about his former coach standing aside his next opponent.
By this point, fans are well aware of Ngannou and Fernand Lopez' tumultuous relationship, but while Lopez continues to contend his old relationship with the UFC heavyweight champion will help challenger Ciryl Gane, Ngannou himself remains completely unfazed. That, in part, is down to Ngannou believing Lopez never truly got to know him during their time training together.
"Cyril and in particular Fernand Lopez have tried to distract me, but they know their only approach is to come physiologically to try and get inside my head and under my skin," Ngannou said, speaking with Stake. "That is all they have got and it is a huge thing for them. But I am a champion and bypass whatever they are doing. It means nothing to me. Fernand has said he knows my weaknesses, but that is the whole problem with him. He may think he knows me well, but he knows shit.
"He does not know me at all – even when we were together he didn't know, because all he tried to know was himself, not me."
Either way, with the two likely to cross paths next week in Anaheim, no doubt we have not heard the end of this particular dynamic.
Comments
comments