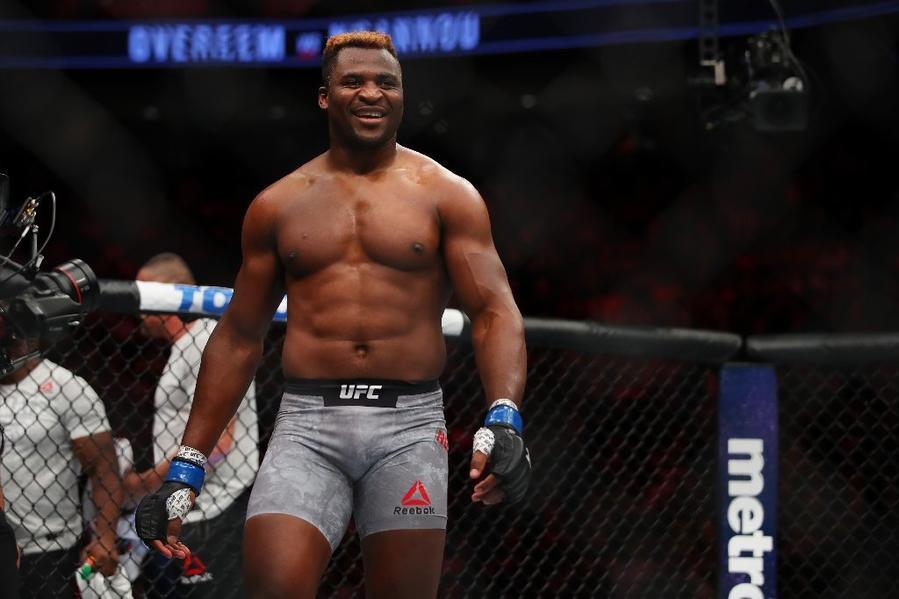 Well over a year since he last competed, Francis Ngannou is keen to throw some heavy leather once more — but the former UFC heavyweight champion says that he is sure that his next fight will take place in a boxing ring.
Ngannou has made no secret of his desire to compete in the sweet science, even reportedly asking for a boxing provision as part of his (ultimately failed) contract negotiations with the UFC which led to him exiting the promotion. But while his next move remains unclear, there appears to be no shortage of options. He has already been strongly linked to an exhibition bout with Tyson Fury, who invited Ngannou into the ring following his KO win against Dillian Whyte in London last April.
More recently Deontay Wilder has suggested that a two-fight deal could be arranged; one fight in boxing and one fight in MMA.
But as far as Ngannou is concerned, he doesn't yet know the identity of the next man he will fight but he knows that it will come inside a ring rather than a cage.
"My next step has to be boxing. I want to do one boxing match first, and then maybe go back to MMA because I still enjoy MMA. I want to do a couple of fights in boxing," he said, via ESPN.
"We are working on some stuff and hopefully in a month or two, I will be able to come out with an announcement on potential fight dates and locations. "It's taking a little longer than I expected but it's coming along. Big things come with time. I talked to Eddie Hearn about Anthony Joshua, I don't know what's going to happen. The most that we have spoken with is Deontay Wilder 's team. We've been having some exchanges, basically coming to some sort of verbal agreement. But I am considering everybody [as an opponent]."
Another name who could be in contention is Anthony Joshua, whose promoter Eddie Hearn told iFL TV this week of his recent trip to Las Vegas to talk shop with the former UFC heavyweight phenom.
"I flew to Vegas to see Francis," Hearn told iFL TV. "What a guy, what a story. We had a lovely lunch, and I'm interested to work with him in boxing. I think he's a huge name. The Joshua fight was discussed and we'll see how it unfolds.
"I think it's very difficult to jump into boxing at that kind of level but he's strong, he can punch and he's a huge star.
Comments
comments