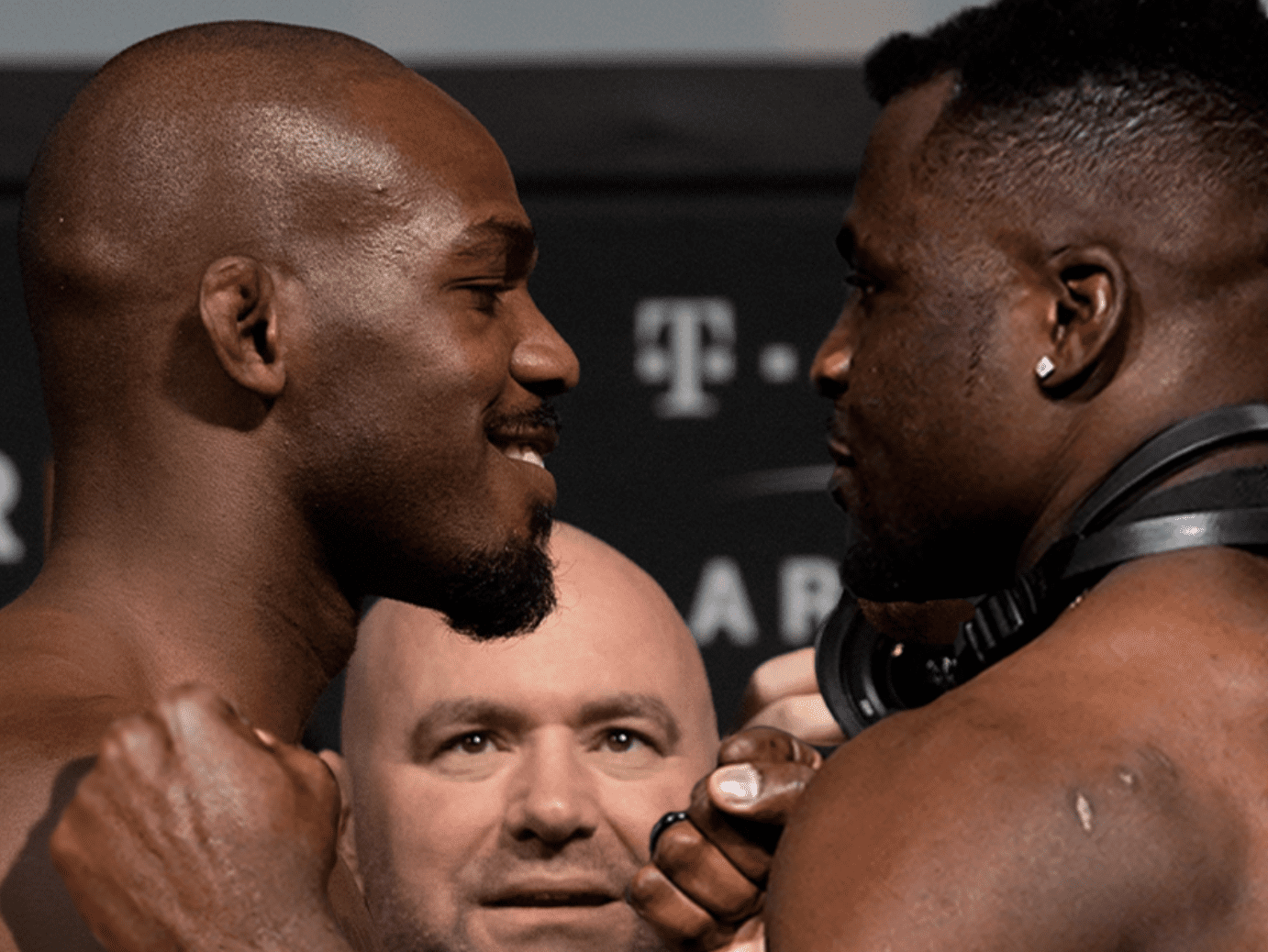 Francis Ngannou believes Jon Jones has every right to request a large payday for his move to heavyweight, and considering the interest in their contest, it makes sense.
Jones has made no secret of his demands for a bump in pay to fight Ngannou, going as far as to ask for his release from the UFC after feeling victimised over the weekend. While there's no update on whether or not the UFC will give in to Jones' demands, Ngannou himself feels supportive of his prospective opponent, and says it makes sense for everyone to make more money considering the scope of the fight.
"I believe that Jon Jones wants this fight," Ngannou said, speaking to TMZ Sports. "I believe he'll want it to happen because it's going to be a massive fight, mega-fight – basically one of the biggest. I mean, he's been around so long, and he's been champ for a very long time, but I think this might be the biggest fight of his career, in mine. So I think he wants that thing. He wants to put something like this on his legacy, on his resume, so I truly believe he wants this fight to happen.
"As far as the (numbers), yeah, he's asking for money. He said, 'Show me the money,' but I think it makes sense. I think for a mega-fight everyone would like to have mega-pay, (same) as mine. I want that fight. I would like to have good pay, and every other fighter out there would like that, so there's nothing irrational in this. Everything is just normal. Everybody is expecting we are doing this in order to one day have a big payday, a big fight day, and when that moment comes, you are like, 'I wish I had what I wanted.' So I believe in it, and I see 'Show the money,' for me, proof that, yes, he really wants, or if you show the money, he's going to fight."
Comments
comments