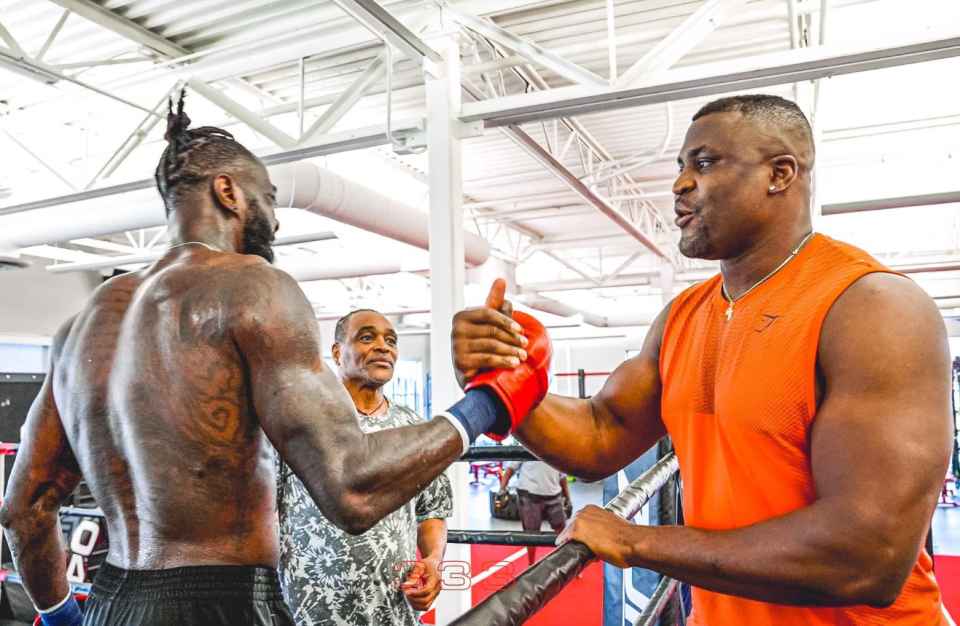 Francis Ngannou is "likely" to fight Deontay Wilder in a hybrid rules bout in the PFL in 2024, the organisation's boss Donn Davis has said.
Speaking to Ariel Helwani on Monday's edition of The MMA Hour following the official confirmation that the PFL had sealed a deal to purchase Bellator's assets, the organisation's founder elaborated on the plans for its prized asset: the former UFC heavyweight champion and top-ten ranked WBC heavyweight contender, Francis Ngannou.
"We don't know, other than he will fight with PFL in 2024," Davis told Helwani of Ngannou's future with the company. "We don't know if it's a first or last quarter. I still think it will be a mixed-rules fight, and I still think Deontay Wilder is the most likely opponent.
"That would be unbelievable! I think the second and third options are much less compelling, so we don't want to force them options in order to get into Q1. We're listening to Francis and he's sequencing his options. He has a great boxing option and this great crossover option. What works for him in 2024, what works for the opponents, and putting it together — that's what we are working with him on right now."
Ngannou has also expressed an interest in the still-hypothetical bout with Wilder, saying in interviews following his close defeat against Tyson Fury last month that Wilder had been training in some elements of mixed martial arts. It remains to be seen what a mixed rules fight between the two hardest hitters of their respective sports would look like exactly but the PFL would expect a lot of viewers to tune in to find out.
Comments
comments