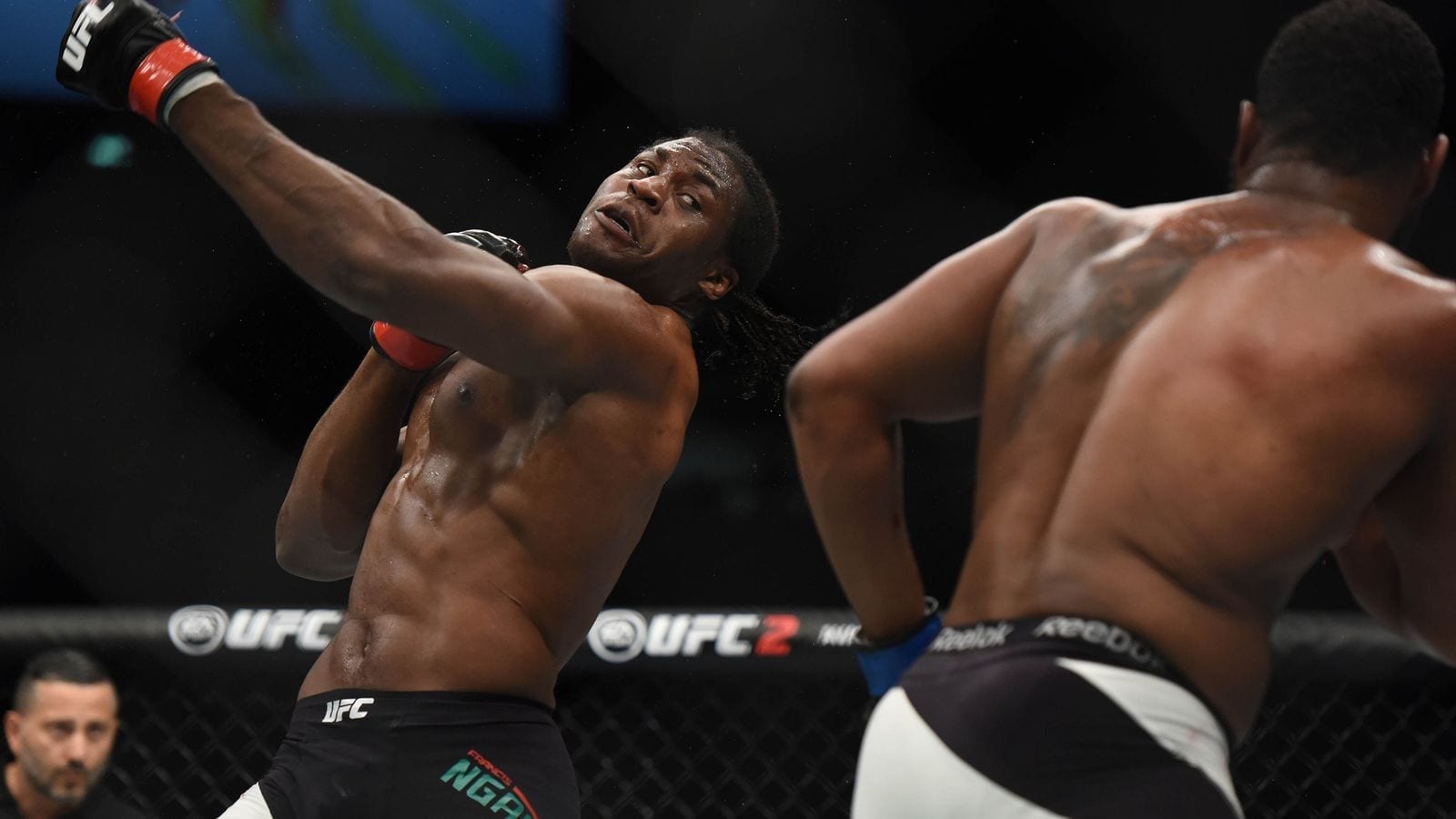 Yesterday we brought you a story about how former UFC heavyweight champion Junior Dos Santos was hoping to parlay a knockout of the heavy-hitting Francis Ngannou this weekend into a money-spinning boxing match with WBC champ Deontay Wilder.
Well, it seems as though Ngannou is reading from the same hymn sheet. The Cameroonian heavyweight has earned a reputation as one of the sport's most feared power punchers and in comments which mirror JDS', he says he would prove troublesome to the undefeated Wilder.
"I'm a believer," Ngannou said to Business Insider. "I'm someone who believes things can happen. That's why I'm here. Nobody thought I'd be here today fighting the top UFC fighters. I can fight those guys [in boxing]."
Ngannou namechecked the four fighters currently considered to be the elite in the boxing's heavyweight fold: Wilder, Tyson Fury, Anthony Joshua and Andy Ruiz Jr. as being on his radar.
"Before I even got to the UFC I used to spar (former Joshua opponent) Carlos Takam, going to his gym and sparring him," he said. "Everyone [in the gym] watched."
"My UFC contract doesn't allow … but when Conor did it, his UFC contract didn't allow it," Ngannou added of the plates that must be spun in order to make this become a possibility. "They just compromised, made it work, and made sure everyone was happy to make it happen.
"I take it step by step," he said. "Junior first, then fight for the title, then we see what happens. I am open to everything that can happen. I think it's something that could happen," he said. "And I'm hopeful."
Comments
comments