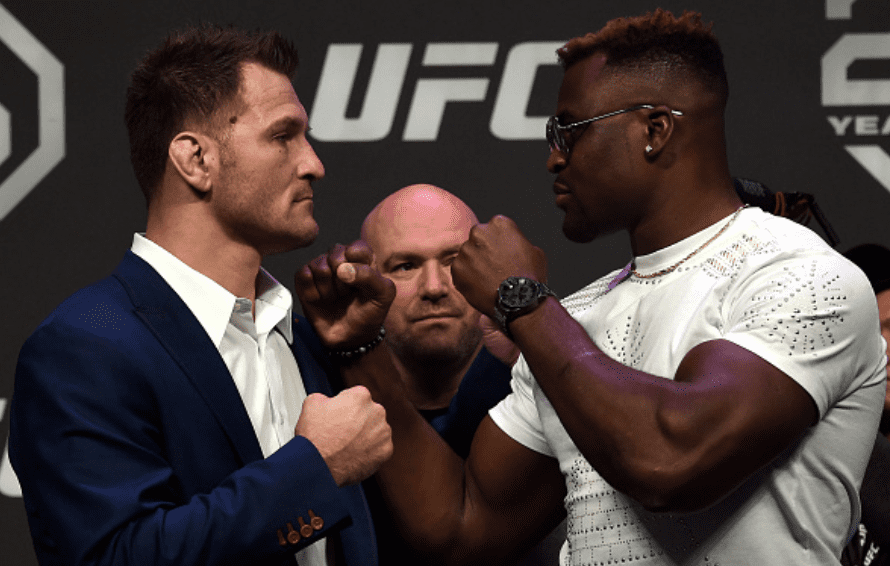 It's not unheard of for UFC president Dana White to publicly voice his disappointment with fighters, but it does seem as if the athletes themselves are consistently surprised when they become the target.
Most recently to come under the fire, for instance, is UFC heavyweight Francis Ngannou.
Ngannou met Derrick Lewis in the co-main event of UFC 226 a couple of weeks ago, and instead of the hard-hitting heavyweight collision most expected, fans instead received a timid showing from both fighters, with Ngannou particularly coming under scrutiny. Immediately following that bout, White was asked his thoughts on the bout, and held nothing back when criticising Ngannou and his cautious output.
"He had a pretty quick rise here, and obviously the fight over Alistair Overeem catapulted him, everybody was talking about him," White said, speaking at the UFC 226 post-fight press conference. "I thought he was going to be the next guy. I think his ego ran away with him big-time. I can tell you that his ego absolutely did run away with him. And the minute that happens to you in the fight game, you see what happens. You start to fall apart. I had some personal encounters with him, as did other people in the organization, and this guy's ego just was so out of control.
"Before the Stipe fight, he took off and went to France. Didn't really even train for that fight. And you see the results. Well, then he comes back, and he did train, but I just — ego is what hurt Francis Ngannou."
Evidently those comments came as a shock to Ngannou, who when speaking on The Ariel Helwani MMA Show today revealed he was "hurt" by White's statement, and that he'd not heard or could imagine any example of White's critiques.
""I don't exactly know what he means by that, I don't know who he means," Ngannou said (H/T MMAJunkie). "… If someone has an issue with you and doesn't tell you, how would you [react], if you haven't seen him or talked with them? If you have an issue, tell me.
"We are all human. I don't necessarily agree I have an ego. I'm never one to stay down when I fell down. You have to have that ego when you're a fighter. You have to stand there and believe you're number one. That's ego. But not the one to hurt the people around me."
Despite Ngannou previously being a regular visitor to the UFC's Performance Institute, he and White are yet to talk since the statements. All in all, it's left Ngannou feeling confused.
"We haven't spoke together," Ngannou said. "I don't know why. If he had something to say he would tell me."
Comments
comments