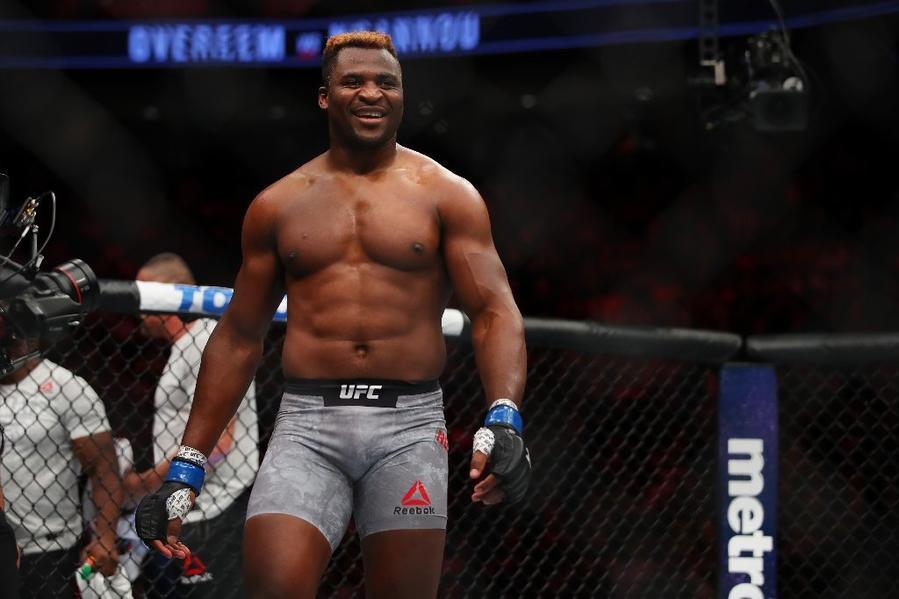 Despite his ferocious fighting style, outside of the Octagon, Francis Ngannou is known as a soft spoken giant.
So, when he says he doesn't really have a preference who wins out of Daniel Cormier and Stipe Miocic's heavyweight title fight later this year, it's easy to believe. After all, Ngannou says, should he defeat Junior Dos Santos this weekend, he'll end up fighting either man for the world title and that's really all he cares about.
"It seems obvious," Ngannou said about becoming number one contender with a win this weekend(as transcribed by MMAJunkie). "I'm fighting the No. 3 contender. I'm the second. And No. 1 and the champion are fighting. So it's obvious the winner is going to take the winner for the [title] fight.
"I don't have a preference," he continued. "Everyone who wins that fight should be able to fight with me. In [one] way, I want a rematch with Stipe. And Cormier says he's almost about to retire. It would be good to have a fight against him before he retires. So it's good either way."
One name Ngannou is willing to lay a claim to, however, is that of light heavyweight champion Jon Jones. Despite Jones' apparent reluctance to face Cormier in a heavier division, the 205-pound great has made no secret that he intends to fight at heavyweight eventually.
Should he make that switch, Ngannou would love to be the one to lay out the welcome wagon.
"If Jon moved up, it's obvious we're going to fight," Ngannou said. "Nothing is going to happen to make that not happen. If he moves up to heavyweight, we're going to fight. I'm 100 percent sure. I'm not going to light heavyweight. It'd at least cost me one leg or something."
Comments
comments