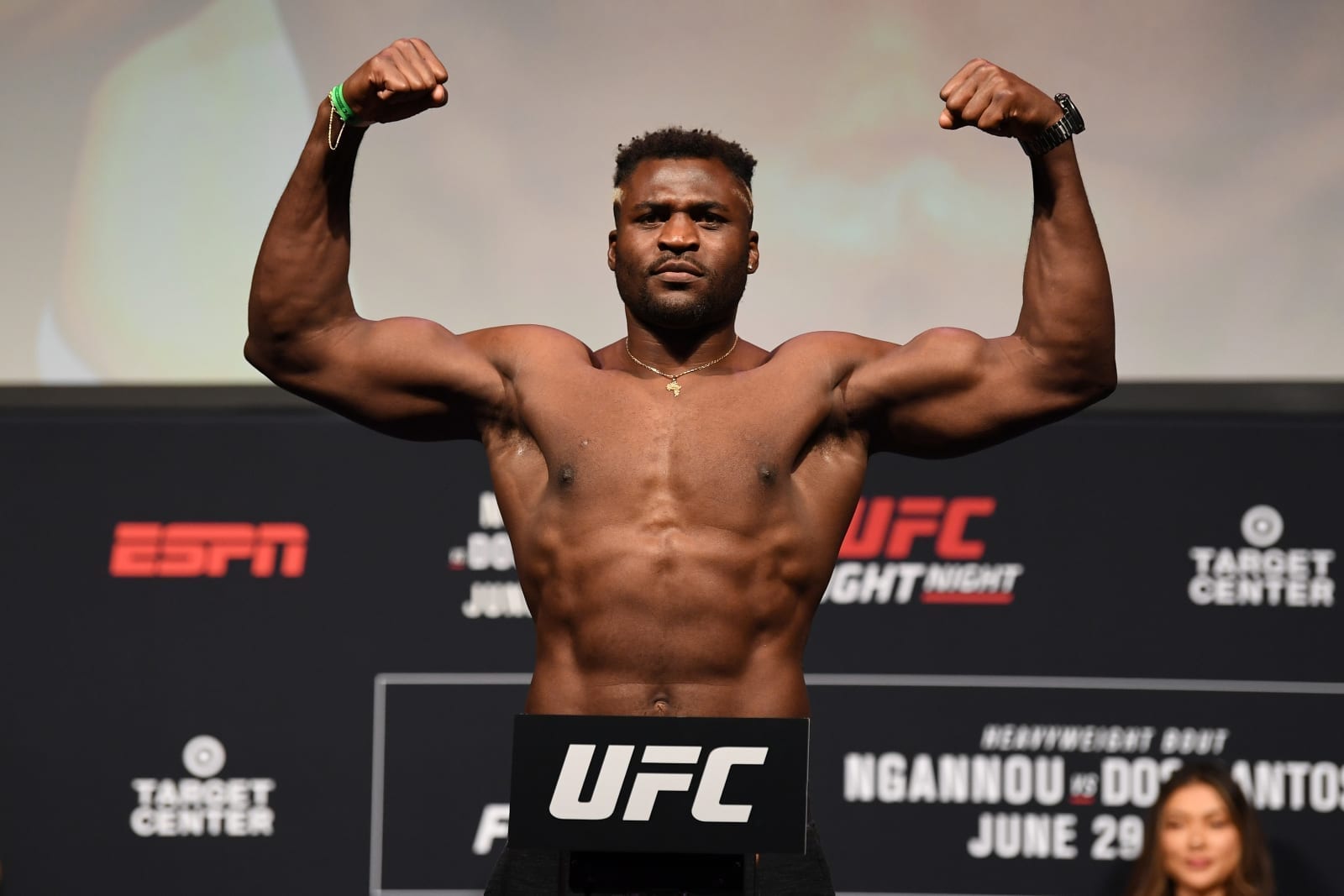 Francis Ngannou says that there is substance to the talk of a two-fight deal with former WBC heavyweight champion, but in truth he suggests that his professional boxing debut will come against 'whoever is ready'.
Ngannou signed a big-money deal with the Professional Fighters League several weeks ago which affords him the opportunity to compete in both boxing and mixed martial arts. The signals from his camp has been that they intend to take a boxing fight this year before making his PFL MMA debut next year, but you know what they say about best laid plans…
Deontay Wilder, though, has appeared to be the biggest name in boxing who appears to be legitimately interested in fighting Ngannou in both boxing and MMA — something which Ngannou says Tyson Fury isn't so keen on — but the 'Bronze Bomber' might well be tied up with a future bout with Anthony Joshua.
Nonetheless, Ngannou told The Schmo, via MMA Fighting, that seeing Wilder attend last weekend's PFL event in Atlanta, Georgia was a promising sign.
"We were having conversations earlier this year before they came out with the potential fight in December," Ngannou said of Wilder. ""So that's why we're going to hold that up, in order to finish his business in December, but we were serious about a two-fight deal. Whatever is possible. Whoever is ready. But we had a very advanced conversation with Deontay and his team."
Tyson Fury was the first big-name boxer to contemplate a bout with Ngannou but his interest seems to have cooled — and especially so if there is interest on Ngannou's side of the negotiation table to fight in a cage.
"Tyson would not be willing to do that," the former UFC heavyweight champion said. "Of course, I'd be willing to do that. Martial arts is my comfort zone, so I would definitely be happy to do that. But no, he doesn't want that. [Fury is] not going to fight MMA. He's not going to fight in the cage. He was clear about that. He's gonna be in the ring, period."
And as for Ngannou's own ambitions in the cage, he intends to be busy over the next several months. "Inside the cage, definitely 2024," he said. "Inside the ring, [I'm] not quite sure yet, but it's still possible for this year. Nothing guaranteed, but inside the cage, early next year, [in the] PFL."
Comments
comments