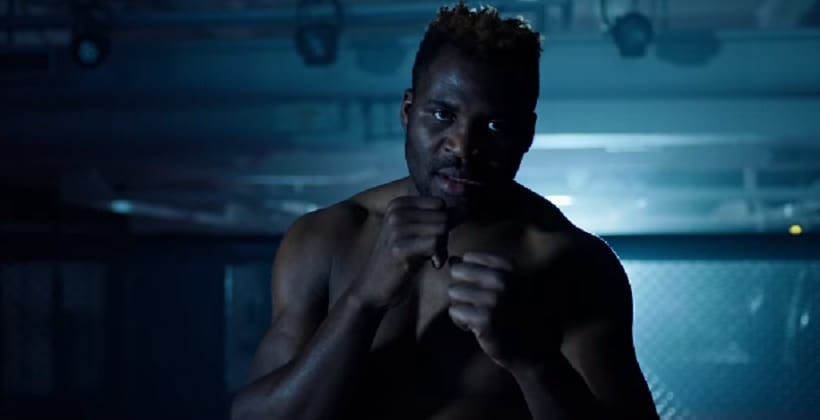 It is sometimes said that if you find a career path you enjoy then you will never work a day in your life. 
While this almost always a largely empty phrase, it may appear true in the case of UFC heavyweight contender Francis Ngannou. The French-Cameroonian defeated former UFC heavyweight champion Junior Dos Santos in the main event of last weekend's UFC event in Minneapolis — the second former heavyweight champion he has vanquished in succession after doing the same to Cain Velasquez in just 26 seconds in February.
Three wins since November have gone a long way to erasing the disappointment of defeat at the hands of then-champ Stipe Miocic in January of last year in which he was outfought, out-thought and outworked through five rounds. The sequel to that performance came in an anaemic fight against Derrick Lewis as both men appeared reluctant to pull the trigger. It would end in defeat for 'The Predator'.
But now bank on top of the world (and on top of the rankings), Ngannou credits a new emphasis on his training with his upturn in performances.
"The difference for the last three fights was maybe me having fun, finding myself," Ngannou said to the assembled media in Minneapolis last weekend (transcription via MMA Junkie).
"Because after my two losses, I was trying to figure out why I was doing this. Then I realised at the beginning (of my career), I didn't even want to do MMA. I didn't expect to do a professional career in MMA. But since I was having fun training, I was like, 'OK, let's do it – it's fun.' So that's why I started.
"Then at some point, I kind of forgot that. So in the last three fights, I put that in the line and tried to focus on it – just to have fun."
We're sure that his fellow UFC heavyweight contenders are hoping that he doesn't have too much fun in there.
Comments
comments