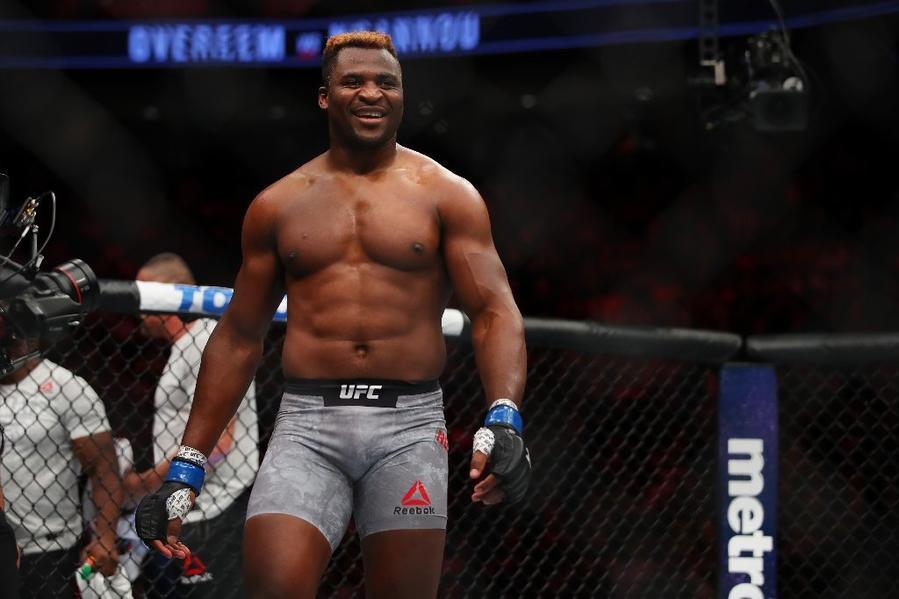 When Stipe Miocic defeated Francis Ngannou at UFC 220, he put an end to one of the most devastating streaks of momentum the UFC heavyweight has ever seen.
During the contest, Miocic displayed a clinic of game planning and fight IQ, avoiding the heavy punches of the challenger, and dragging him into deep waters and sapping Ngannou of his energy.
But according to Ngannou's coach, Fernand Lopez, it wasn't just Miocic's genius that won him the fight. Ngannou shoulders some of the blame as well.
Speaking with MMANytt.com, Lopez gave a frank account of his fighter's performance, while acknowledging the skills of the champion — who defended the belt for a divisional record third time.
"The fight didn't go our way, that's clear for all to see," Lopez said. "We were expecting the level of skills that Stipe brought, he was awesome and his levels changes were beautiful. We were lucky he didn't try to finish Francis, but he didn't every try to commit to many submission or anything. There were some good things that Francis did. He showed amazingly bravery and he never gave up. No one was thinking it would ever go 25-minutes, but Francis hung in there in the face of great adversity."
Where things went wrong, Lopez says, was in Ngannou's determination to get an early victory. Ngannou himself spoke of overconfidence after the fight, mentioning he underestimated Miocic, and his coach certainly noticed some uncharacteristic decision making from cage-side.
"He did a good job to hang there, but I won't lie, I was disappointed. When I saw Francis rush in and throw a high kick, I was shocked," Lopez said. "That wasn't at all in the gameplan. That must've been Stipe's dream. Have someone rush him and try to take his head off. That made it easy for him to change level and get the takedown. As a cornerman, you simply can't do anything. The gameplan was to manage the range and throw some combos, but be cautious and to step back out and keep the distance so he couldn't bring his wrestling. That didn't happen.
"I'll be honest, I've not talked to Francis about it yet. I don't like to have a debrief straight after the fight. I like to have two weeks to let the fighter think and digest the fight. When he's ready, two weeks later I'll talk with him and try to understand why he went for that gameplan and that strategy. I didn't expect what happened. The gameplan was so different, but Francis just went rushing after him, hunting him and yeah it just wasn't what we had planned."
Ngannou has become famous for his exceptional knockout power. His last victory, a left hook from hell that put Alistair Overeem to sleep for minutes, has been played repeatedly. While Ngannou himself has not said as such, it'd be understandable for him to believe he had the ability to render Miocic unconscious at any moment.
But during round one of the five round affair, Ngannou began swinging wildly, lunging at the champion with his fists drawn back as he desperately searched for Miocic's chin. By the time he got to the stool, Lopez says, the fight was basically over.
"At the end of the first round I tried to get things back, but when I saw him, I could see everything was gone. He'd burned out everything," Lopez said. "When you're a heavyweight and you've burned everything it's over. He didn't have enough energy to use his footwork and step in or out. The only thing I thought we could do was try to play with the right uppercut and make Stipe think twice about coming into range so he could breathe. I was telling him to play jab-jab-uppercut, but Stipe was so smart and took him down again.
"People are saying that Francis should've tried to wrestle and grapple him. That wasn't the issue. The issue was the range management and the distance management. Francis needed to choose the range to fight and it didn't happen. Whenever Stipe moved in, Francis should've moved back to maintain the distance. As soon as he chose to hunt and chase Stipe, it was a mess. Without any footwork it was over."
Comments
comments