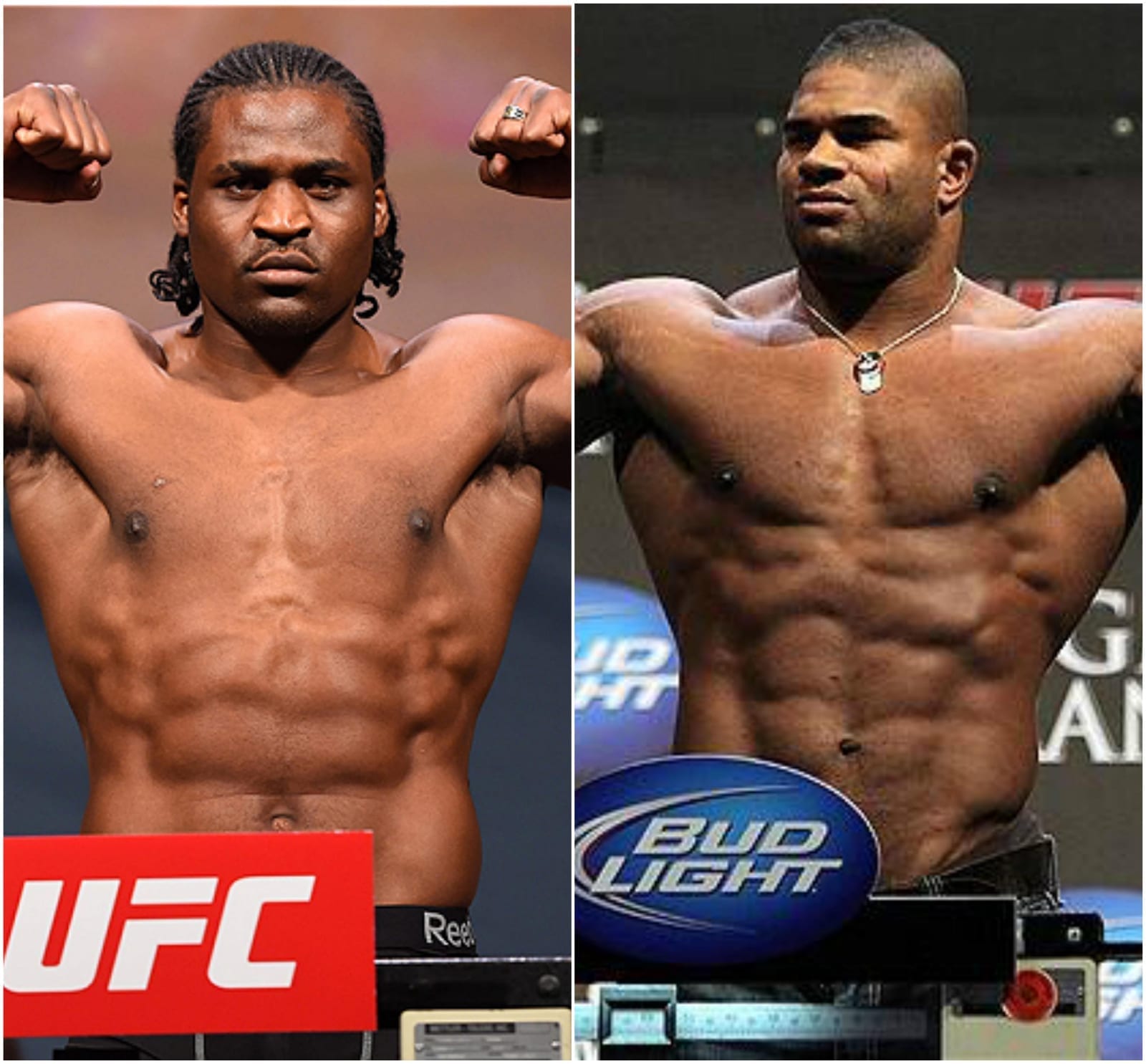 While Junior Dos Santos might not be able to make it to the cage at UFC 215, Francis Ngannou has no interest in setting his sights any lower.
Dos Santos has been withdrawn from the competition after a failing a USADA test for a banned substance. The former heavyweight champion is contesting the finding, and proclaiming his innocence, but will be forced to the sidelines while the issue is resolved.
And, after having completed the majority of his training for the bout, Ngannou has taken the opportunity to call out another top tier heavyweight for fight night.
[Alistair Overeem] has been mentioning my name everywhere," Ngannou wrote on Twitter. "I'm now open and free for you guy . Let do this at
#
ufc215″
@Alistairovereem been mentioning my name everywhere . I'm now open and free for you guy . Let do this at #ufc215🔥🔥🔥

— Francis NGannou (@francis_ngannou) August 19, 2017
Overeem has been out of action since his decision victory over Fabricio Werdum last month. While that fight was supposed to determine the next number one contender, UFC president Dana White ruled out either man after the contest proved to be a dull, drab affair.
Should Overeem face and defeat Ngannou, one of the hottest prospects in the sport, it would almost certainly cement his rematch with heavyweight champion Stipe Miocic.
Comments
comments