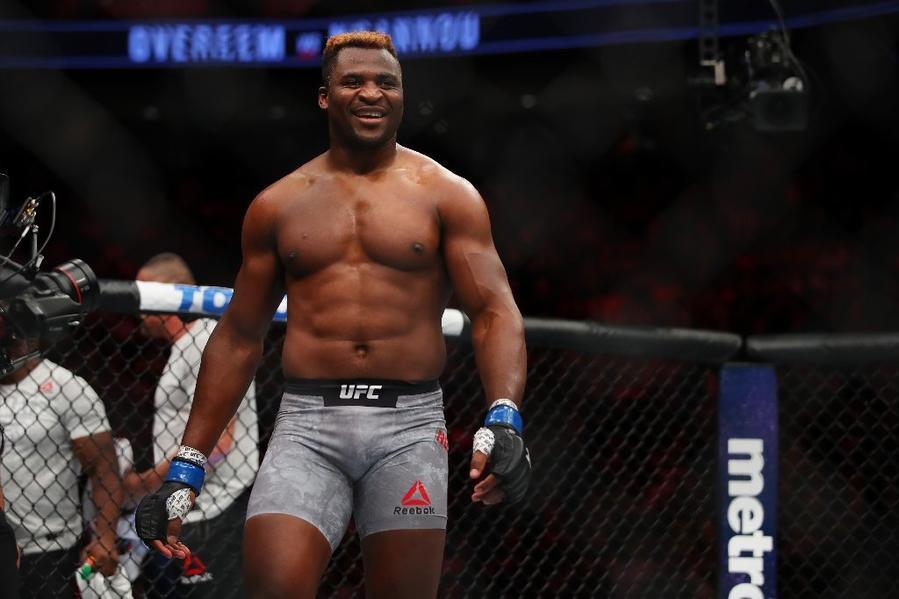 Francis Ngannou is annoyed with his role at the UFC, and the promotion's apparent disinterest in booking him a fight.
Ngannou is in a weird spot at present, with him being the logical next contender for Stipe Miocic's heavyweight title, but with the company looking to book an instant rematch with Miocic and Daniel Cormier instead, leaving Ngannou on the sidelines.
According to Ngannou, that's not his problem. He wants to fight, ideally by the end of the year, and he wants the promotion to do their duty.
"They have to do something with me," Ngannou said, speaking with MMA Junkie. "OK, so what is that? I want the damn answer. I want to know what's my position. I want to know what I'm doing here. I'm the No. 2 (heavyweight), and everyone is booked. I'm just here looking like, I don't know, some guy desperate to get a fight.
"Actually, in my position, the only fight I'll be running to is the title – but I don't know if they want to make me run to any fight. Also, I wanted to fight before the end of the year. Like, it doesn't matter who that is. I have to fight because I get that you guys don't give much. But even though they don't care, it's kind of frustrating. Right now, it's not something that I'm very happy to talk about. It's been an exhausting process."
Ngannou believes the perfect way to handle the situation is to let him compete for the world title before the trilogy fight with Cormier and Miocic, particularly if they're going to wait for the new year before booking that contest.
"They're going to have to fight the trilogy, but why should I not fight before?" Ngannou said. "I think I deserve this fight, and the problem is, they're planning to make this like in March. And notice: March is going to be like nine months from my last fight, because my last fight was in June. Then, they're going to expect if somebody, if the winner doesn't get hurt, I'm willing to fight in three months. It's going to go over one year from my last fight, and if something happens, if the winner gets hurt or injured and is going to take time off, then what happens?
"Right now, I don't know if I'm a fighter or not. My promoter, my boss doesn't care about me. So this process is kind of exhausting."
Comments
comments