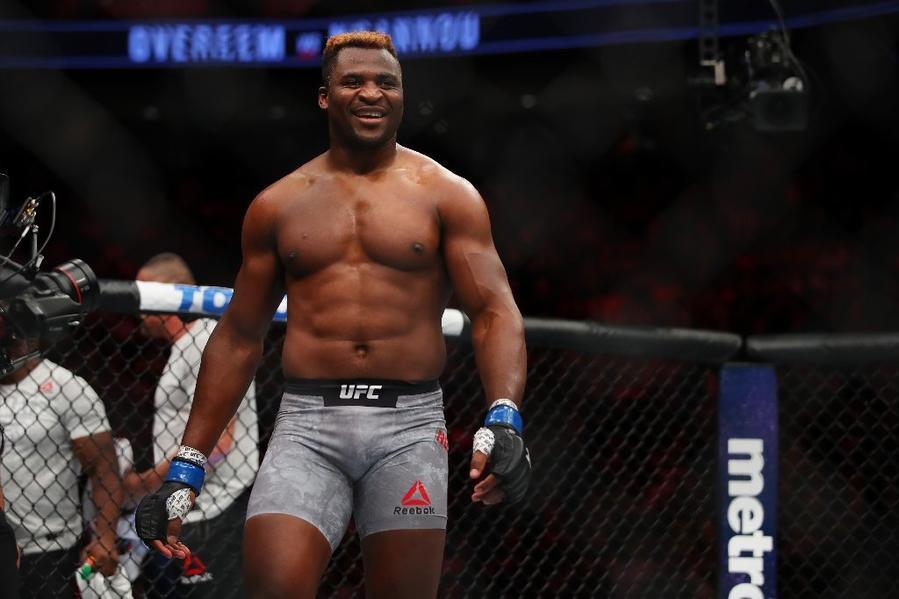 In their last outings in the Octagon, Francis Ngannou and Junior Dos Santos had very different journeys.
For Ngannou, his fight with Derrick Lewis was the first fight since his loss to Stipe Miocic, and instead of blasting back to the top of the heavyweight division as he had en route to contendership, we saw a timid and gun-shy heavyweight who looked nervous from the opening bell.
With Dos Santos, Saturday's win over Blagoy Ivanov was a return to the cage since the former champion was unfairly suspended by USADA for ingesting a contaminated supplement. Now, with the pair riding contrasting momentums, it almost seems the natural thing is to pair them off. Certainly, the two men mentioned would be open to seeing it happen — particularly since it was scheduled a while back at UFC 215, before it ended up being scrapped due to Dos Santos' USADA issue.
"I have no injuries," Ngannou said, speaking on The Ariel Helwani MMA Show. "This year I want to fight. Who I want to fight exactly? I was supposed to fight Junior almost a year, 10 months ago. He just came back. Great win. So, maybe that one."
And while Dos Santos is less inclined to mention a name outright, he's more than happy with meeting Ngannou in the cage should the opportunity arises.
"I don't pick opponent," Dos Santos said, also on the Ariel Helwani MMA Show. "In truth, if the fight would have happened when it should have happened — like I said, I want to fight often. If Francis Ngannou is the opponent, lets go, let's make it happen. Actually I think people would love to see that. So yeah, if the UFC call me and they want to make this fight, lets go.
"Right now, like I said what I want is to fight more often, to have more fights during the year. … Let's fight.I don't pick opponents, if I need to, I'm going to fight all of them again."
Comments
comments