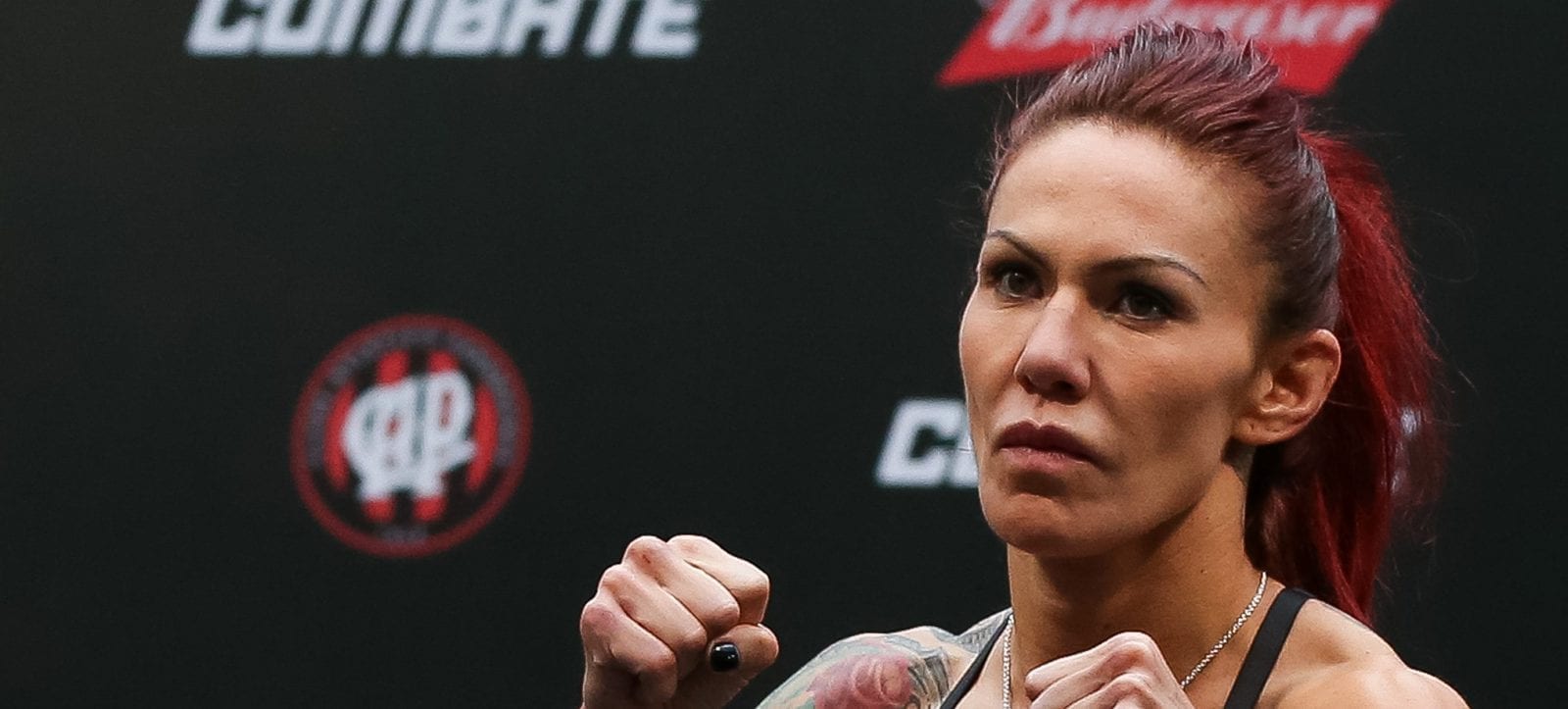 Cris Cyborg and the UFC have never really got on the same page.
Ever since the best women's featherweight fighter in the world entered the premiere MMA organisation, both sides have consistently been at odds over numerous issues. Now, as a debate arises over when Cyborg should next compete in the cage, it seems as if the 145-pound champion is starting to reach the end of her patience with the bickering.
Right now, the UFC brass wish to have UFC women's bantamweight champion Amanda Nunes move up to featherweight in order to face Cyborg later this year. With Nunes requiring time to recover from a foot injury, she and the promotion have both looked to a December 29 event as the most appropriate time for Nunes vs. Cyborg to take place.
Cyborg's issue with that is she was originally offered the Nunes fight on September 8 — something that fits far more with her desired timeline to return. Currently in what she feels is her athletic prime, and having last fought in March of this year, Cyborg has no inclination to sit and wait on the sidelines for another six months when she feels ready and able to compete.
"It's unfair for me to wait almost one year to fight my fight," Cyborg said, speaking on The Ariel Helwani MMA Show. "Looks like they're punishing me. Why they doing this to me? … They're punishing me for what? If they're going to wait until December for me to fight Amanda, [it's] probably going to be my last fight, because it shows they don't want to work together. [Probably] my last fight at the UFC, because they're showing they don't want to work together. Why are you going to sit me [on the sidelines] for almost one year in my prime?"
Instead, Cyborg wants to fight in September — the original date she was offered — after having been training for a while and is ready to step into the cage and earn some money.
"I wanna fight, I'm 33-years old," Cyborg said. "I'm no 17, [I can't] wait for someone to fight almost one year. I have bills to pay, I adopted my little niece. I need to work. I love my job, and I don't have an injury. [Nunes] can have her time to heal, but I'm not, I don't have any injury.
"I need work. I need money. I want to work."
Currently, Cyborg's contract is set to expire in March of next year. At the moment, she remains uncertain if she'll sign an extension, or if she'll look to leave and test herself in the sport of boxing. Either way, it's clear the long running battles with the UFC are starting to take their toll on the champion.
"It's hard. It's really hard when you have to fight outside the cage and inside," Cyborg said.
Comments
comments