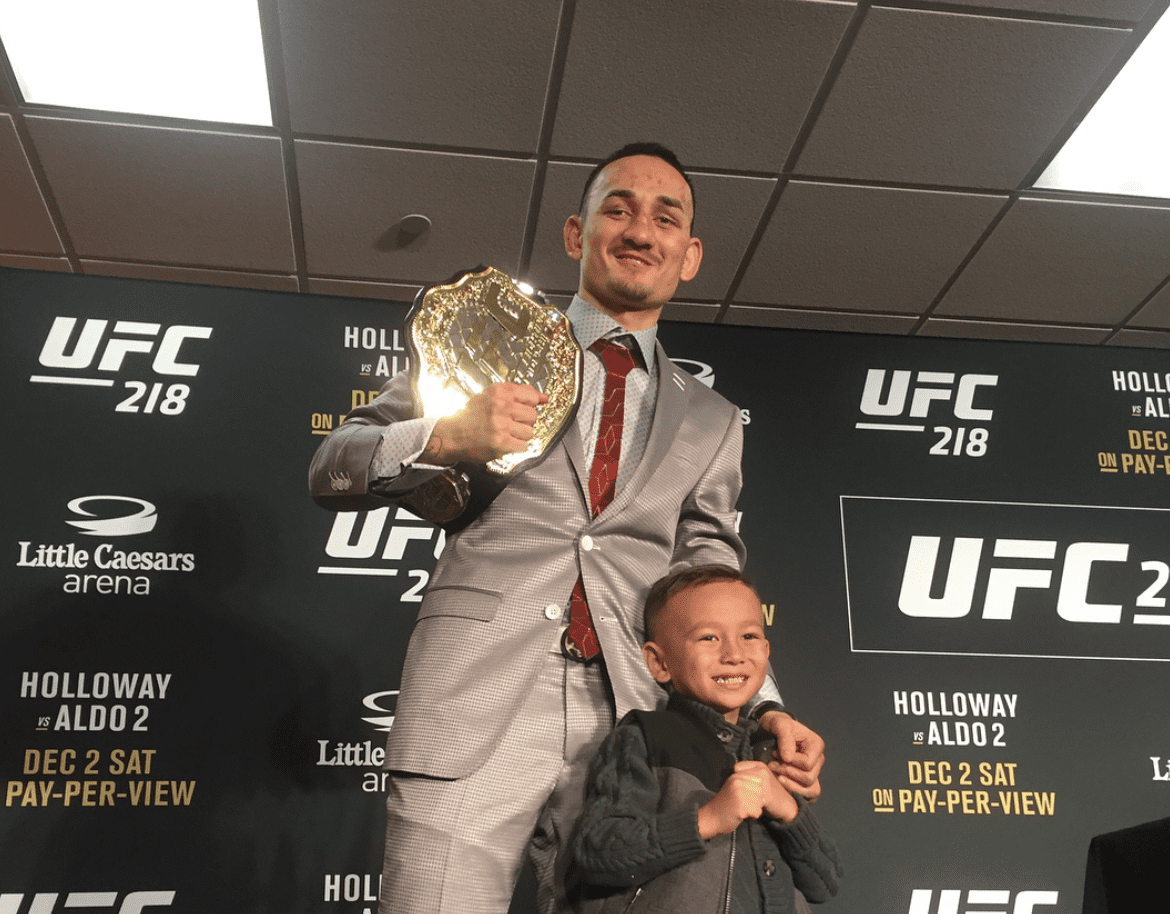 UFC featherweight champion Max Holloway looks set to officially return to the octagon in December, though he says he has yet to speak to company officials about the fight. 
Holloway was forced to withdraw from a UFC 226 defence against Brian Ortega after the Hawaiian fighter was pulled on fight week, with both his team and UFC medics appearing concerned with his well-being on fight week.
Rumors were abound as to his condition, with some suggesting his ailment was caused by the weight cut but, per Holloway, medics were flummoxed — but he has since been cleared to return to action.
The good thing is all the concussion experts and stuff, they said that I'm clear and free from all of that," Holloway said during an appearance on UFC Tonight. "We saw some doctors about my health with my potassium levels and stuff was great so we can cut out that whatever weight cut thing that people was saying.
"The great thing is we don't really have an answer but at the end of the day, they're clearing us to fight. The big things that everybody was worried about, it's not that so I'm excited. It's time to get back to work, where I belong in that Octagon and can't wait to get back to what I love."
It is expected that Holloway's bout with Ortega will be announced before long. Ortega has already confirmed the bout himself, as have several media members — and that is how 'Blessed' found out, too.
"We'll see what happens," Holloway said of his return. "As everybody saw, I found out the same way that everybody found out about some fight in Toronto. I found out from the Internet. Some media guy texted me 'hey congrats on the fight, champ, when do you want to talk about it? Let me know'. I was like what fight? I didn't text him back. I went on the Internet and saw the news going crazy.
"I guess the UFC is doing the right thing. They know they don't need to tell me about any fight, they just send me over the contract and your boy's ready."
Comments
comments