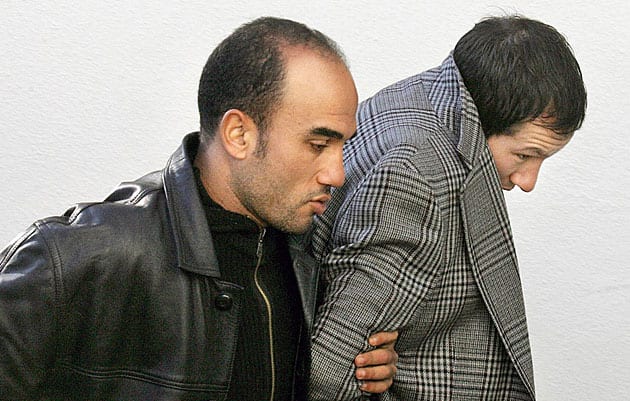 MMA fans of a certain vintage will know full well know 'Lightning' Lee Murray is.
Murray (pictured above) compiled a 8-2-1 (1) record in mixed martial arts but his story expands much further than just his exploits in the cage. In 2010, Murray was sentenced to 25 years in prison for masterminding an armed raid on a Securitas bank depot in Kent, England, in which more than £53 million was stolen — the largest single cash robbery in UK history.
Of course, Murray's name survives in infamy for his part in an alleged street brawl in London after UFC 38 during which (according to Matt Hughes' book 'Made In America') Murray knocked Ortiz cold, as well as his bouts with the likes of Anderson Silva and Jorge Rivera, but it is the Securitas depot robbery which is now most associated with him.
With Murray still incarcerated in a Moroccan jail, one of his robbery accomplices — MMA fighter Paul Allen — who had been ordered to pay back £1.23 million of the missing cash however, as per The Standard, Allen has been let off the hook by a judge in a new hearing.
Allen, who fled to Morocco alongside Murray, was ordered to pay back the £1.23 million sum by 2010 and he would be liable to five further years in prison if he failed to meet the payment. That deadline came and went, with just £420 contributed.
He was spared the extra jail term despite missing the repayment.
Comments
comments