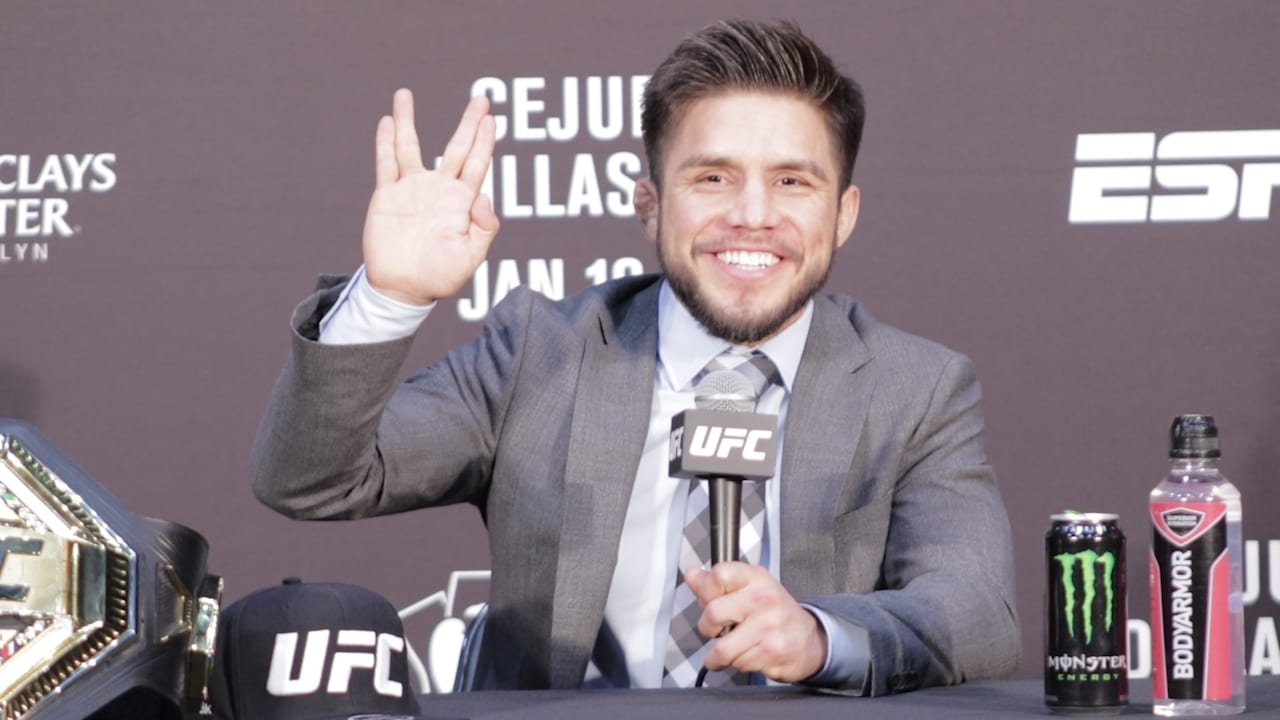 Former UFC two division champion Henry Cejudo says can help Jorge Masvidal improve his game after he suffered a lopsided decision loss to Colby Covington has last weekend's UFC 272 event in Las Vegas. 
The former training partners turned heated rivals finally shared a cage with each other after years of jawing and it was Covington's wrestling chops which prevailed for the majority of the 25-minute contest, with Masvidal's boxing only offering occasional glimpses of success — such as a flush right hook which briefly dropped Covington to one knee in the fourth round.
And speaking in the aftermath of the fight, Cejudo — who is one of only a handful of fighters to have won world titles in two weight divisions — says that Masvidal needs some adjustments in his fighting repertoire, and that he might be the man to provide them.
"What I would do with Gamebred is I would… you would want to make him more of a technical fighter. Sometimes, he gets into these flurries, he's too smart. He's letting people into his fight zone," Cejudo told The Schmo.
"If I was to help him out, it would be with his distance game. Keeping him at borders, never allowing anybody to get into the uppercut or hook range and things to that nature. Slipping through, going over those areas of concentration in wrestling. Different little tricks.
"Wrestling and MMA wrestling is different, and people need to realise that. There are things you can slip out of, and there are things that you really got to defend. But you cannot get into these scramble positions like he did with Colby, which eventually exhausted him.
"I think I would help out Gamebred a lot. My door will always be open for Gamebred. If he decides to rejuvenate his career, I know that I could help him tremendously."
Comments
comments