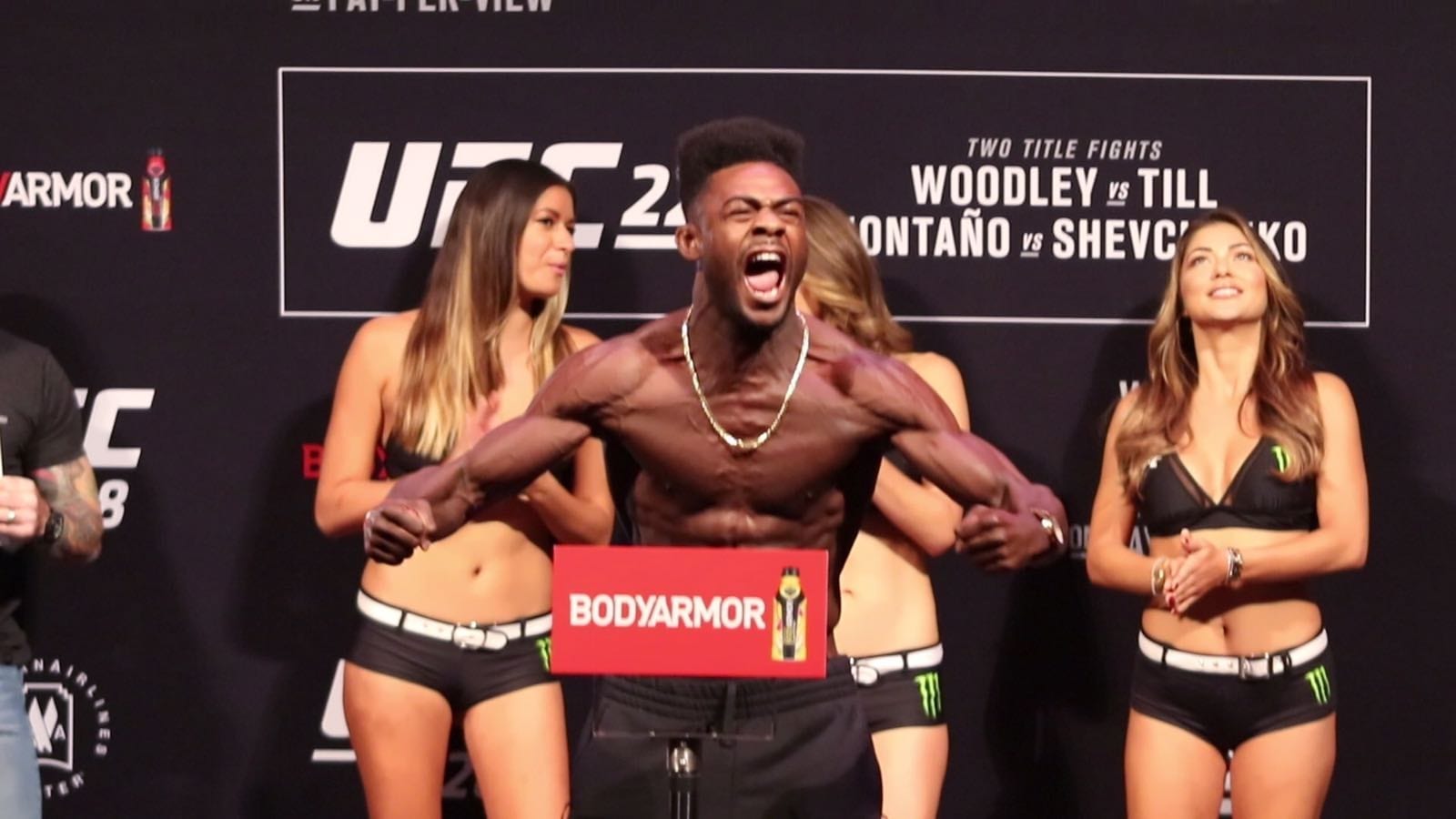 In an alternate timeline, Aljamain Sterling could be the UFC bantamweight champion right now.
When it was announced that Petr Yan and Jose Aldo will clash for the UFC's 135-pound title recently vacated by Henry Cejduo, many were left wondering what exactly the 30-year-old New Yorker had to do to secure the title shot that many think his recent flurry of impressive wins deserves.
While Yan and Aldo fight next month, Sterling was placed into a fight with another of the division's surging young stars in Cory Sandhagen — a fight which some suggested could have been its own world title fight — and the submission victory Sterling secured less than 90-seconds into the fight has very much underscored those title credentials.
Sterling will now almost certainly be the next man to fight for the championship once Yan and Aldo fight at UFC 251, and even though the path to the title shot was a little longer than he liked Sterling says that he is just glad it is here now.
"I'm always a guy that looks at every situation as glass half full," Sterling said to MMA Fighting. "I can never complain about the situation that I'm in. I try to put everything into perspective. I'm doing what I love to do. There's a lot of American citizens out there that do jobs that they hate, day in and day out. For me to do what I love to do, with people that I like and enjoy being around who are chasing the same dream, same passions, to have that around you day in and day out, I think it says a lot.
"Obviously, it would have been nice to have a bantamweight title on the line. I think Cory and I had the best resume and for me to go out there and take out a guy who had a better resume than Petr Yan in the way that I did, I think it says a lot about this division, how stacked it is. It says a lot about my abilities as well. I think people are really going to be taking notice and paying attention of what I'm capable of and what the team's capable of."
The Yan-Aldo fight has its critics given that Aldo has never won a 135-pound fight in his career but Sterling suggests that the title will only truly be legitimised when the winner fights him.
"Petr Yan may fight Jose Aldo and he may win the belt or Jose Aldo may win the belt but people are going to always look and see 'you've got to beat this guy first' and it gives me comfort knowing that people are behind me and realizing that my skills are dangerous and I'm a real threat to this division," Sterling explained. "In order to be considered the best, you have to take me out.
Comments
comments