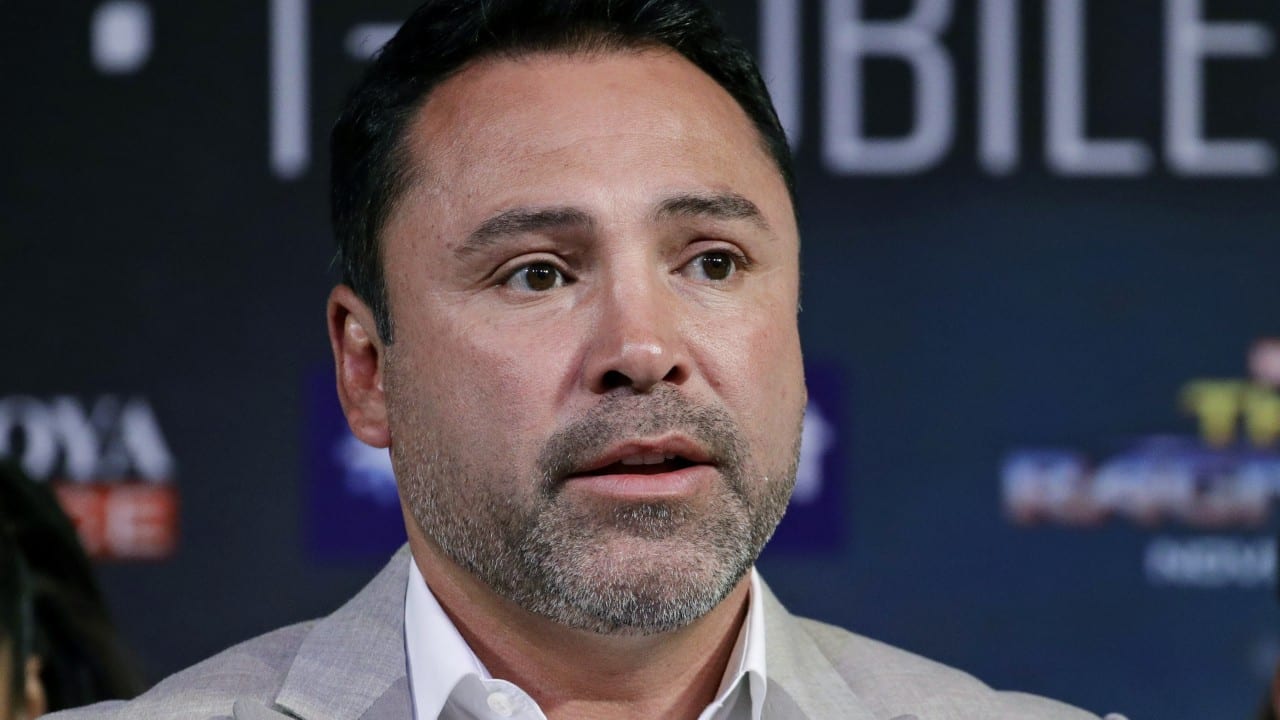 Boxing comebacks have been particularly en vogue in the last couple of years and the next man to throw his hat into the ring, Oscar De La Hoya, is the latest to do so.
The former six division champion, 48, hasn't fought since a 2008 defeat against Manny Pacquiao but recently affirmed his desire to join the likes of Mike Tyson, Roy Jones Jr and Evander Holyfield by looking for one last hurrah in the ring — which will come later this year against former UFC fighter Vitor Belfort, who is 44.
Comebacks such as this will often be marginalised as cynical cash grabs. Sometimes this is true. But not in this case, says De La Hoya.
"When I fight, I give it give it my all. When I train, I train like a madman," De La Hoya said to the media this week via MMA Junkie. "I was just a little tired of all these exhibitions and, you know, when you're up there, you're up there to go to war, and that's what I expect to to do. I know he's a big motherf*cker. But I'll tell you one thing I'm doing: I'm doing this for the right reason. So mentally and physically, it's go time.
And the right reason?
"For myself. I'm doing it for myself," he said. "I've had a f*cking crazy life — had a crazy life. I'm sorry if I get all emotional and sh*t. I've done this for 35 years. I've always done it for my family. I've done it for my fans all over the world. I've gone into the ring and just let it all out, because I love what I do. I love what I represent for people. But I'm finally doing it for myself. I'm doing it for my kids — for Devon, for Jacob, for Tatiana, for little Oscar, for Victoria, you know, for myself especially. I can't f*cking wait. Can't f*cking wait.
"(This fight) doesn't help make up for anything, just puts life into perspective. What's important. And this right here, this fight is f*cking crazy important. It's what makes or breaks me, so if I have Belfort right in front of me, I'll tell him, 'Look, thank you for the opportunity, and I know we're going to f*cking beat the sh*t out of each other.' That's basically it. And it's going to be fun. Don't forget that: It's going to be fun. I love fighting."
Comments
comments