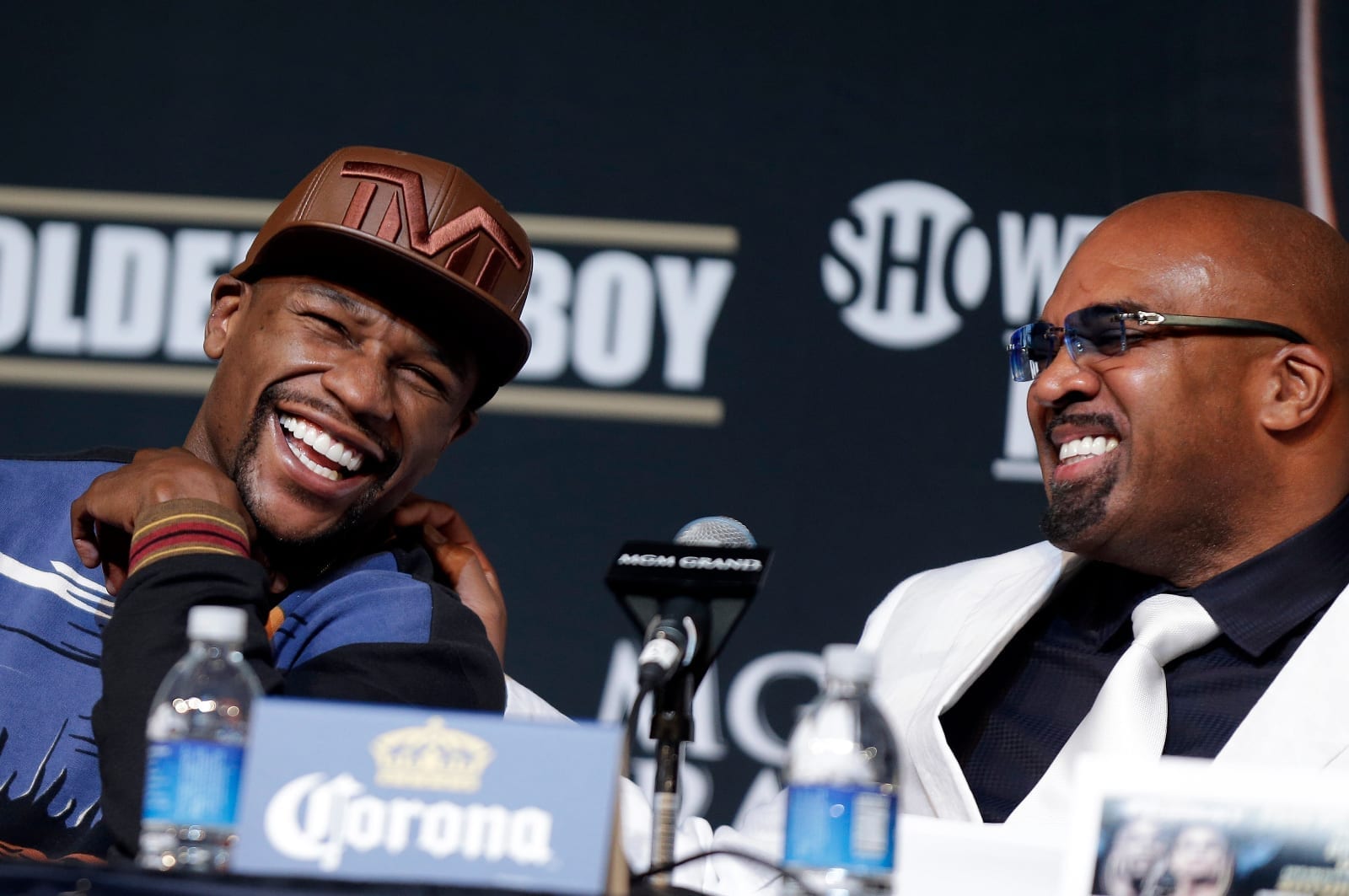 Despite the skepticism, Floyd Mayweather insists he's about to begin training with an eye on transitioning into MMA.
A couple of weeks after UFC welterweight champion Tyron Woodley said he reached out to help train the undefeated boxer, Mayweather confirmed Woodley had been in contact and said he'd accepted the offer. Now, Mayweather says, it's a case of building on his current wrestling ability and improving his kicks — something he thinks could take less than a year.
"We've talked. We've been texting back and forth. We talked a couple times so we're going to start working out real soon," Mayweather said, speaking with TMZ Sports. "It's probably going to be difficult, but it is what it is."
"I'll probably need a little bit longer (than three months), a little bit longer, even if it takes six to eight months. Whatever it takes, we want to make sure that everything is done correctly and everything is done the right way."
It's the latest stage in a long conversation. Ever since Mayweather posted pictures and videos of himself inside an Octagon at a gym, there has been speculation over if he's serious or not. UFC president Dana White has added to the hype, suggesting he's been in talks with Mayweather, and that fans shouldn't rule it out.
For Mayweather, he says it's now just about learning a new craft, and new skills before he's ready.
"I can wrestle," Mayweather said. "My wrestling game is not that bad. On a scale from one to 10, I would say it's probably a seven, and I think we could take it up to like a nine, if possible. Of course my hand game is, a scale from one to 10, it's 100. And my kicking game, on a scale from one to 10, it's probably a four. So we have to tweak a few things then, take things to that next level."
Comments
comments