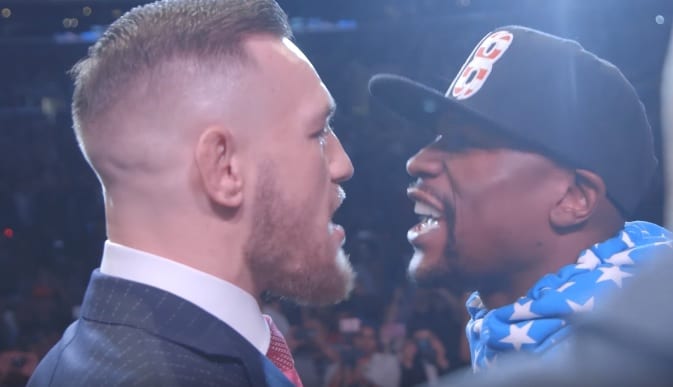 Floyd Mayweather will more than likely never fight inside the UFC Octagon.
While that seems like an obvious statement to make, this week, rumours had started to circulate that UFC president Dana White and the undefeated boxer were in talks to make it happen. White himself went on ESPN to suggest as such, stating that he and Mayweather were working on a deal.
The story appeared to originate from a Mayweather Periscope live video a week ago, in which 'Money May' said he was still so popular that he could request a billion dollar pay cheque from the UFC and they'd pay it — but that doesn't mean he's going to do it.
"Exactly what I said is this: If I could make over a billion dollars before, I could do it again," Mayweather said, speaking to FightHype. "If I chose to get in the UFC and fight three fights or fight four fights and then fight Conor McGregor, I could make a billion dollars. Which I can. I could do it in three fights or even four fights — I could make a billion dollars. If I choose to get in the Octagon and fight.
"We just don't know what the future holds for Floyd Mayweather. And I don't look forward to getting back in a boxing ring, that's what I don't look forward to. I'm just saying I could — I'm not doing it — but I'm saying what I could do to make a billion dollars quick, if I wanted to do that. That's what I was saying. I never said I was gonna fight in the UFC. I didn't say that. I said if I wanted to and what I could. Could and would do is different things. I'm not gonna do it, though."
While it's not a huge surprise that Mayweather won't be trying his luck out of the ring and in the cage, former opponent Conor McGregor is less than impressed with the boxers reluctance to step foot into mixed martial arts.
Pussy

— Conor McGregor (@TheNotoriousMMA) December 21, 2017
–
Comments
comments