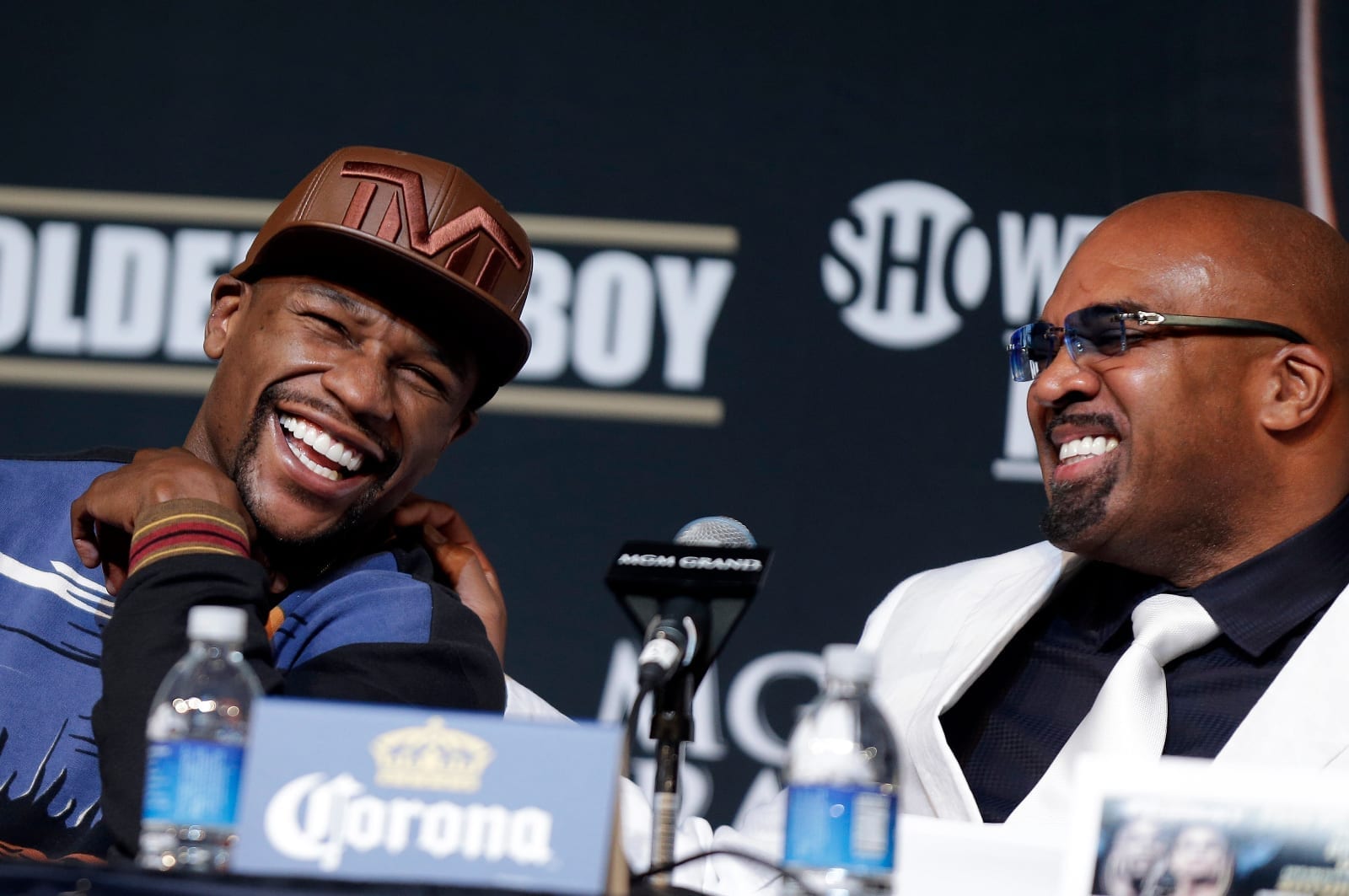 While we're still filing this very much under "I'll believe it when I see it", UFC president Dana White has poured gasoline on the rumours linking Floyd Mayweather with a UFC contract.  
Speaking to ESPN on Wednesday, White confirmed that the rumours of Mayweather converting to MMA are actually substantive and that talks between the two parties are on-going.
"We're talking to Floyd about doing a UFC deal," White said. "It's real. He was talking about [boxing] Conor McGregor. Was that real? Have you heard Floyd talk about many things that aren't real? He usually tips his hand when he's in the media, and then that shit ends up happening.
"We're interested in doing something with Floyd. Everything is a realistic possibility. Mayweather vs. McGregor fucking happened. Anything is possible."
Mayweather's team and the UFC's negotiations to make the boxing match between Mayweather and McGregor were, by boxing's standards, relatively easy-going but it remains to be seen what, if any, stipulations Mayweather would require in order to consider competing in mixed martial arts.
Rumours of the potential deal were started by Mayweather himself during an Instagram Live video in which he stated he was considering a four-fight contract with the UFC which could net him "a billion dollars" in total — a sum which was far outweigh any mixed martial arts contract in the sport's history.
"They just called me not too long ago and asked me to come back," Mayweather said in the video, which you can see above. "I can come right back. If I want, I can come right back to the UFC. I can go fight in the Octagon. I can do a three- or four-fight deal in the Octagon and make a billion dollars. Remember, I'm Floyd 'Money' Mayweather, and you motherf*ckers love me."
Mayweather has, once again, retired from professional boxing following the McGregor bout with a historic 50-0 record. He was called out by Vasyl Lomachenko following the Ukrainian's dominant victory against Guillermo Rigondeaux last week but, as of now at least, it appears that if Mayweather does indeed have an athletic future that it may well take place outside of the sport from which he made his name.
Aside from Art Jimmerson at UFC 1, the only other high level professional boxer to transition to mixed martial arts was James 'Lights Out' Toney who was swiftly submitted by Randy Couture on his UFC debut and never appeared again in the promotion.
Comments
comments