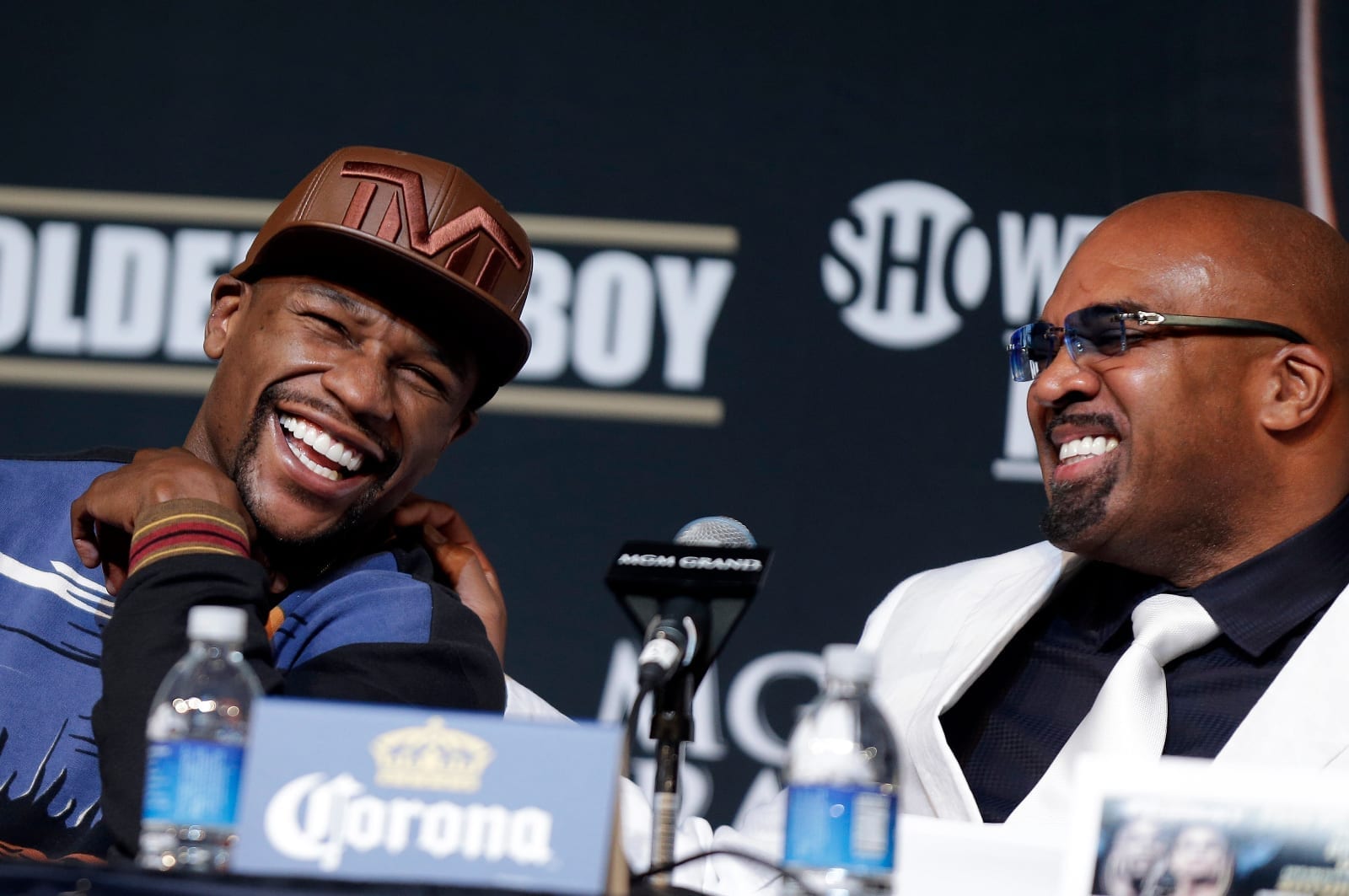 According to Floyd Mayweather, Khabib Nurmagomedov can expect a huge fine for his involvement in the infamous post-fight UFC 229 brawl.
The undefeated boxer was asked his thoughts on McGregor vs. Khabib, and in particular the unsightly aftermath after last Saturday's main event. And, in Mayweather's view, Nurmagomedov was an unprofessional athlete who can expect a large figure sum for his behaviour.
His opinion, after all, comes from personal experience.
"I'm not too familiar with the guy McGregor was fighting, but I know the guy he was facing was undefeated," Mayweather told ITP Live. "McGregor is a tough competitor but McGregor's opponent jumped out of the ring and was fighting people in the crowd so, very unprofessional.
"It's going to be a huge fine I'm pretty sure because with my fight against Zab Judah, there was a crazy melee in the ring and a huge penalty — a huge fine. If I'm not mistaken, seven figures.
"Not to me, but could have been to Zab Judah or my uncle Roger or even Leonard Ellerbe, so I know when a guy's jumping out of the cage into the audience and fighting different people, the fine is going to be crazy."
–
Comments
comments