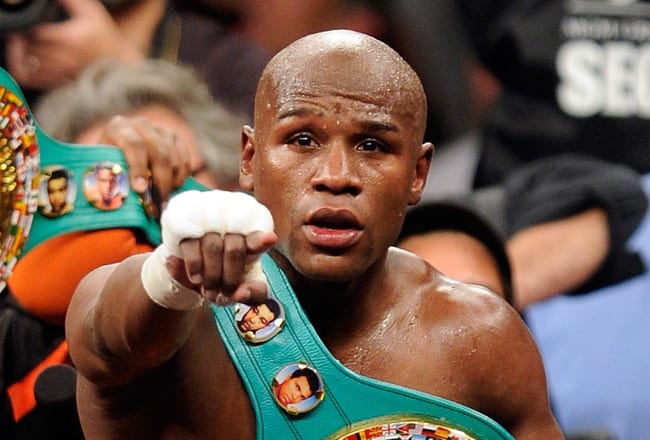 "It's a red panty night when you sign to fight me" — Conor McGregor.
Floyd Mayweather has filed a petition with the IRS, asking them to grant him a reprieve on paying his taxes until after his blockbuster boxing bout with Conor McGregor later this year.
The undefeated boxer currently owes money on his 2015 taxes. Despite the IRS' insistence that Mayweather had enough assets to pay the bill outright (even if it meant he was forced to sell a property or take out a loan), according to legal website Law360, Mayweather has instead argued that: "Although the taxpayer has substantial assets, those assets are restricted and primarily illiquid. The taxpayer has a significant liquidity event scheduled in about 60 days from which he intends to pay the balance of the 2015 tax liability due and outstanding."
Mayweather's petition also requests that the IRS lower the punishment for not paying all of his taxes for the year in question. Currently, according to the IRS website, the failure-to-pay penalty is 0.5% of the owed taxes for each month they are not paid. Mayweather's 2015 taxes are 15 months overdue, equalling a 7.5% charge on top of what he already owes.
He is expected to make over $100 million for his August 26 boxing match with Conor McGregor.
Comments
comments