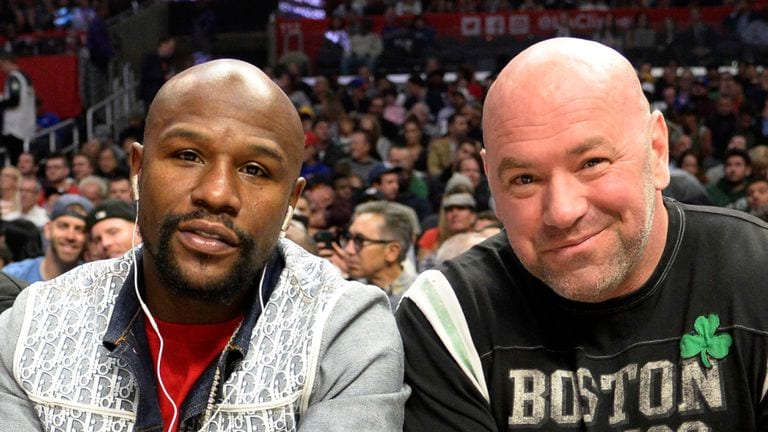 Dana White says that we haven't seen the end of Floyd Mayweather's days as a combat sports athlete, telling ESPN that he and the undefeated boxer are working on a deal to have Mayweather compete at least once more.
White told ESPN's Brett Okamoto that he and Mayweather — who were pictured together courtside at a basketball game late last year — have been in discussions and that these may well progress to that point that Mayweather decides to fight once again, maybe even under the promotional infrastructure provided by the UFC president.
"The easiest way to explain it to you is Floyd and I both feel that we add value to each other, and we're going to figure something out," White said. "Some things have to play out, and then I'm going to start talking to (Mayweather's promoter Al) Hayman maybe this summer and then I'll have something for Floyd in the fall."
White's interest in an arrangement with Mayweather and his representatives is, he says, strengthened by the ease of the negotiations between both parties to arrange the 2017 boxing match with Conor McGregor in Las Vegas.
When asked by EPSN as to what role Mayweather may take in any upcoming plans, White was forthright in saying that he isn't interested in partnering with any of Mayweather's enterprises — he wants him to fight.
"Compete. The money is in Floyd competing," White said. "We'll see. We can do some crossover stuff here, or we can do something in boxing.
Comments
comments