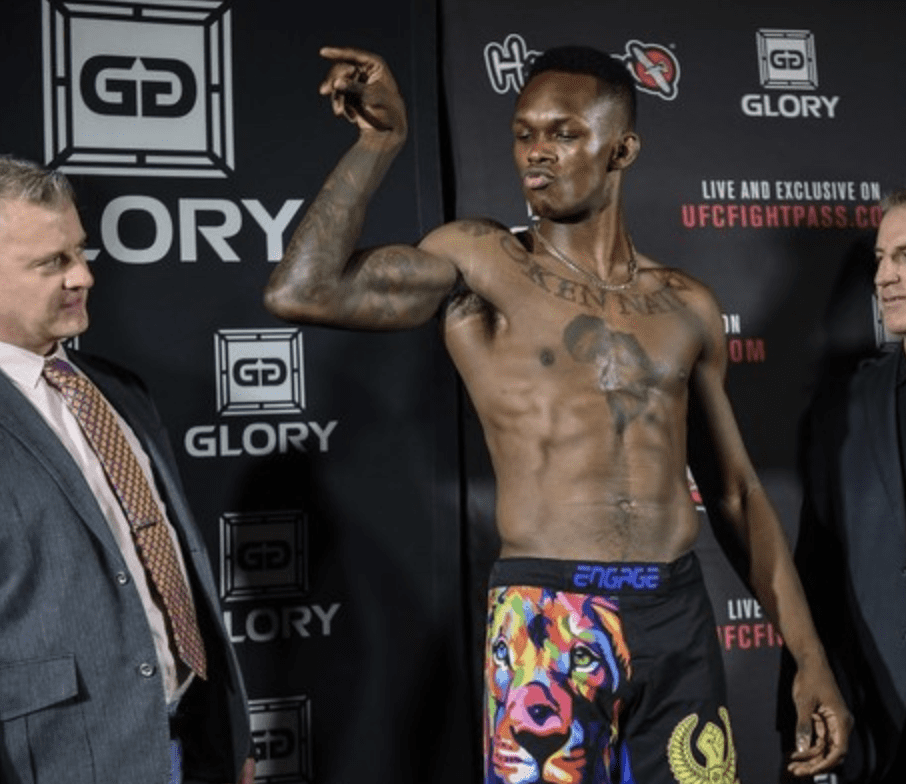 When Israel Adesanya mockingly urinated all over the Octagon at UFC 221, he put himself firmly on the radar as one to watch in the future.
The move came after Adesanya impressively dismantled Rob Wilkinson, earning a TKO victory that came after a precise and ruthless combination. Then, to cap off a fantastic debut, Adesanya got on the microphone and put his post-fight interview in the cage to good use.
All in all, a great first outing. So great, in fact, that it reminded viewers of the first time we saw a certain superstar, Conor McGregor.
In McGregor's first outing, he had a very similar and sudden impact. After defeating Marcus Brimmage in quick fashion, the Irishman said the infamous line of "Dana, 50g's baby!" and the rest is history. That debut is now played in highlight reels everywhere, combined with McGregor's fight winning combo and UFC commentator Kenny Florian's famous delivery of "this is why everyone's been talking about Conor McGregor."
While Adesanya has a ways to go before he hits the heights of the UFC lightweight champion, Florian certainly can see similarities in the two men's welcome party.
"This guy is a monster," Florian said of Adesanya on his podcast. "I love watching him fight whether it's Muay Thai, kickboxing, or MMA. This is a guy I've been watching for a long time. He's got a fun personality, man, he's got a lot of charisma. A lot of confidence.
"This is a guy we need to watch. This is a guy who could come on the scene and maybe be like a Conor McGregor. I'm not joking. As far as his wrestling and jiu-jitsu goes, does it need to be better? Yeah, absolutely. So did Conor's, so did Anderson Silva's. But they were still taking you out on the feet left and right.
"I think this is a guy who's going to continue to improve. I think this is a guy who might be a future champion in that division. I think that highly of him. As far as striking, there's no one who's going to be able to touch him in that division. I think he's going to give a lot of people hell."
–
Comments
comments