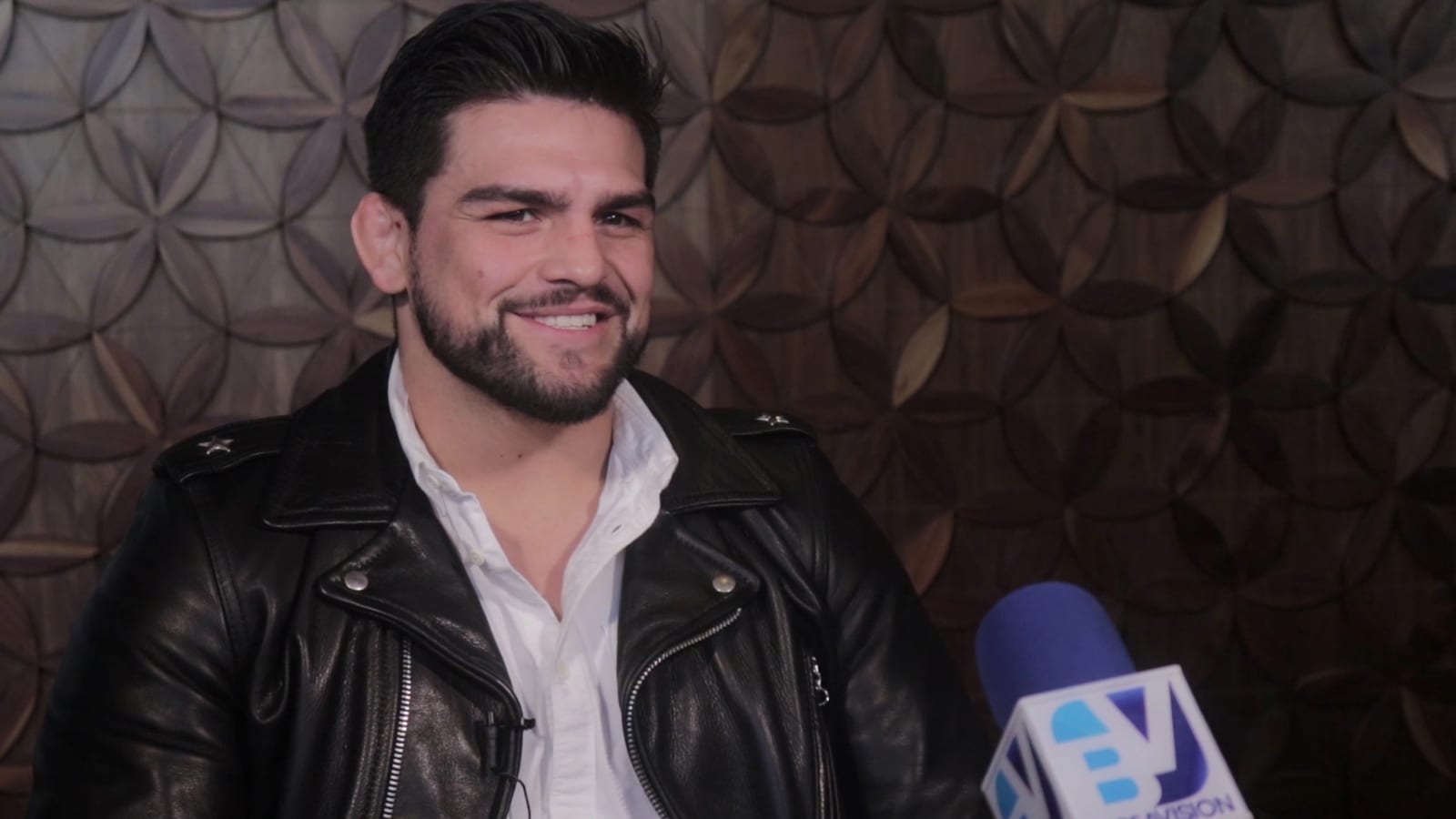 Back in April of of 2013, Kelvin Gastelum's official UFC debut was supposed to be something of an afterthought to the coronation of Uriah Hall as the sport's next great title contender.
Hall and Gastelum met in the finals of the 17th season of the UFC's long-running reality series The Ultimate Fighter where Hall, who had done his best impression of a wrecking ball throughout the preliminary stages, was expected to cruise to victory against the unheralded Gastelum but now, less than six years later, it is Hall who is on the fringes of title contention while Gastelum could leave Australia next weekend as the organisation's latest 185-pound champ.
Gastelum's UFC tenure was initially marred by a pair of instances of him missing weight which would eventually mandate his move north to middleweight where conventional wisdom dictated that he was too small to make any real impression on the summit of the division but wins against the likes of Michael Bisping, Ronaldo 'Jacare' Souza and Tim Kennedy said otherwise.
This weekend he will challenge Robert Whittaker in enemy territory for his first UFC gold belt and judging by comments he has made during fight week in Melbourne, the American is very confident of victory.
"Obviously, he's a champion for a reason," he said. "He comes in with a lot of tools, but I'm in the gym constantly with guys that are just as good if not better than Rob, every single day, and that gives me confidence.
"He's a competitor, and he wins fights. He doesn't necessarily bring a lot of special skills to the table. I've had 14, 15 fights in the UFC. I've been through a lot of obstacles, seen a lot of styles, seen a lot of different fighters – trained with a lot of different fighters, fought a lot of different fighters – and so I just don't think he brings anything special to the table. But I can't underestimate him or his abilities.
"When I say things like, 'I'm going to knock him out in the first round,' I mean it, but I'm ready for a 25-minute war," Gastelum said. "But when I see Rob, I just see hard work. I see a lot of heart. I see a lot of will. Just like me – I don't bring a lot of special abilities like, let's say, Israel Adesanya. He has a special talent. I'm not necessarily the greatest striker or the greatest wrestler or the greatest jiu-jitsu guy. I'm just in there to win fights, and that's what I think that Rob is good at, too."
We will find out either way in a matter of days.
Comments
comments