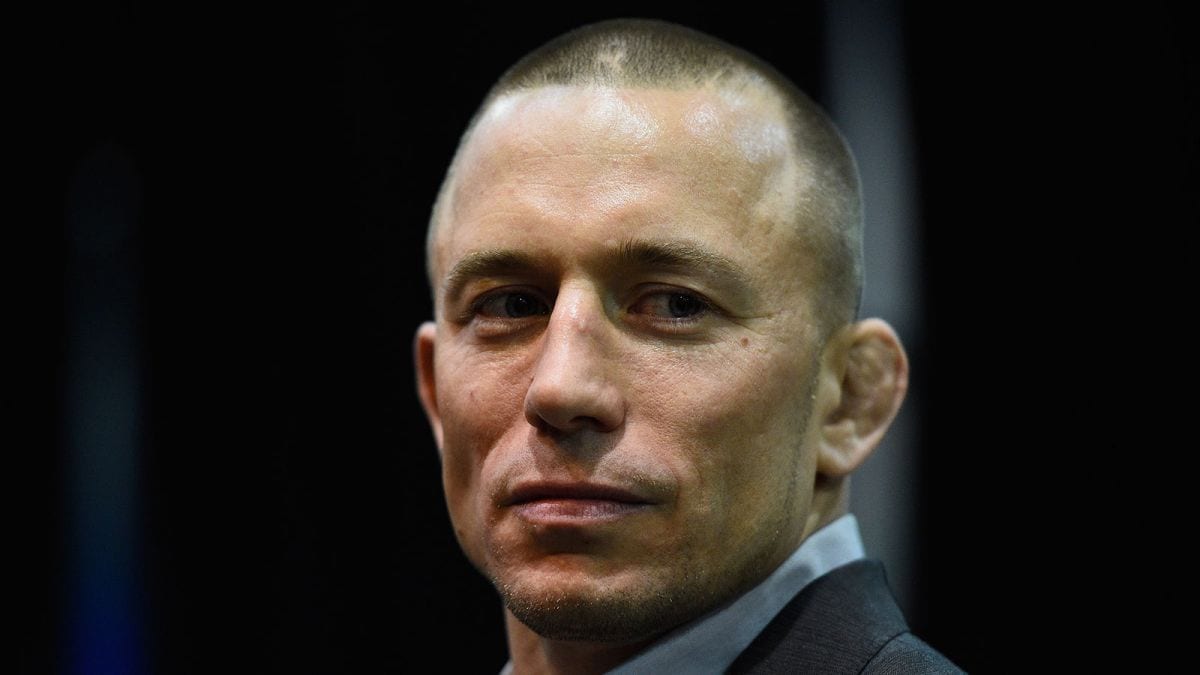 Georges St-Pierre is one of the more successful mixed martial arts fighters in history, but even the former UFC two-division champion is ill-at-ease with too many people following in his footsteps. 
St-Pierre is one of the few examples of a fighter who retired at the top of his game when he stepped away from the sport just weeks after claiming the UFC middleweight title from Michael Bisping in Madison Square Garden in late 2017. Combat sports, though, are notorious for repeated examples of fighters hanging around past their sell-by date — which is, of course, their right — but GSP is keen to impress upon youngsters the potential health impacts of a career in the cage.
"One of the happiest places and the saddest places for me to go is the gym," St-Pierre, explained to The Joe Rogan Experience podcast, via MMA Fighting. "It's the happiest place for me to go because I can practice the sport I love, because I love training, I love the science of fighting.
"And it's very sad, too, because after training, there's always some guys that come to me because they seek some advice. I always give them advice regarding fighting. But a lot of them, my advice would be, 'Hey bro, you should hang up your gloves and find a real job. Because I've seen this movie, and it's not a good ending, my friend.' But if I tell them the truth, they get mad at me. [They say], 'He's jealous and he's arrogant.'"
View this post on Instagram
St-Pierre continued, explaining a conversation he has had several times over the years with young fighters and their parents alike.
"I always tell them the same thing — I disappoint them always," he said. "I say, 'How's school going?' [The kid will say], 'I don't really like it.'
"I say, 'Stay at school. Be good. Keep training, it's good for you. But don't put your eggs in the same basket.' And the parent always looks at me like this, [wide-eyed]."
And GSP fired one last warning, saying that fight fans see the toll of what can happen to fighters in the cage — but they never see what goes on in the gym.
"I believe the best way to improve is when it's playful," he explained. "I've seen so many guys – I can't say names, but it's crazy how many guys I've seen that have left their careers in the gyms because they spar too hard. Every sparring for them is about winning the rounds. You cannot improve like this.
"You need to be playful. Of course, when you're in training camp and your fight is coming up, you need to recreate that environment of discomfort, that stress. But when you're outside of that preparation zone, you need to be playful, and that's when you improve."
Comments
comments