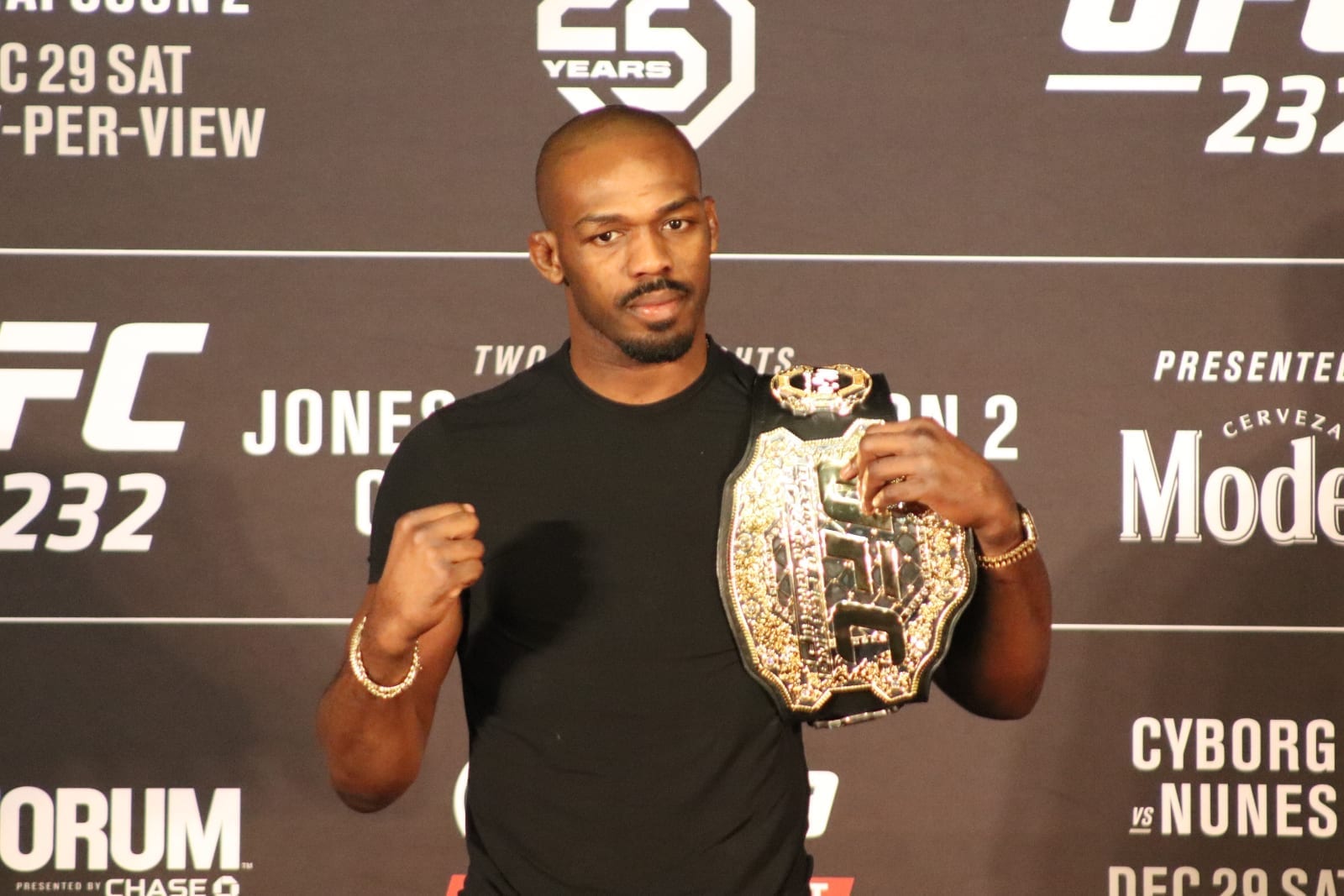 2021 promises to be the most interesting year of Jon Jones' career since he became the youngest ever UFC champion a little under a decade ago when he defeated Mauricio 'Shogun' Rua at the age of just 23. 
Since then, Jones has been near unstoppable at light heavyweight and only his own transgressions outside of the cage removed the belt from his waist. However, having won the title again and subsequently relinquished it, Jones is eyeing his new career in the UFC heavyweight division and he knows that there are some significant tests awaiting him when he makes his debut in his new weight class sometime this year — namely champion Stipe Miocic and top contender Francis Ngannou.
"I'll be ready for either of them," Jones said via MMA Fighting. "Both fights are extremely challenging. Stipe, he's the greatest heavyweight of all time. He has all the stats and records to prove that. And then Francis is just a freak when it comes to his knockout power, and he's improving constantly.
"Both fights are gigantic challenges, but that's what I'm here for in this stage of my career: to go big and see what I've got."
View this post on Instagram
The goal for Jones, of course, is two become the latest UFC fighter to have held world titles in two separate weight divisions — and 'Bones' says that he has already visualised what that will feel like.
"It'll feel amazing," Jones said. "Somewhere along the line, getting that light heavyweight championship wrapped around my waist, the excitement and other emotions it should have evoked, kind of went away. It was just another day at the office. It was what we always do. But I haven't won that heavyweight championship yet. To do that for my family, and do that for my team, and all the people that have invested in me over the years, it'll be something new for all of us."
And as for whether Jones ever sees himself cutting back down to 205-pounds?
"I could have done the selfish thing and held onto [the light heavyweight title] and come up with a bunch of excuses and lied to the fans and said I was going to come back down to light heavyweight and made all these guys wait. I didn't want to do that. I have no intentions of ever going back to light heavyweight."
Comments
comments