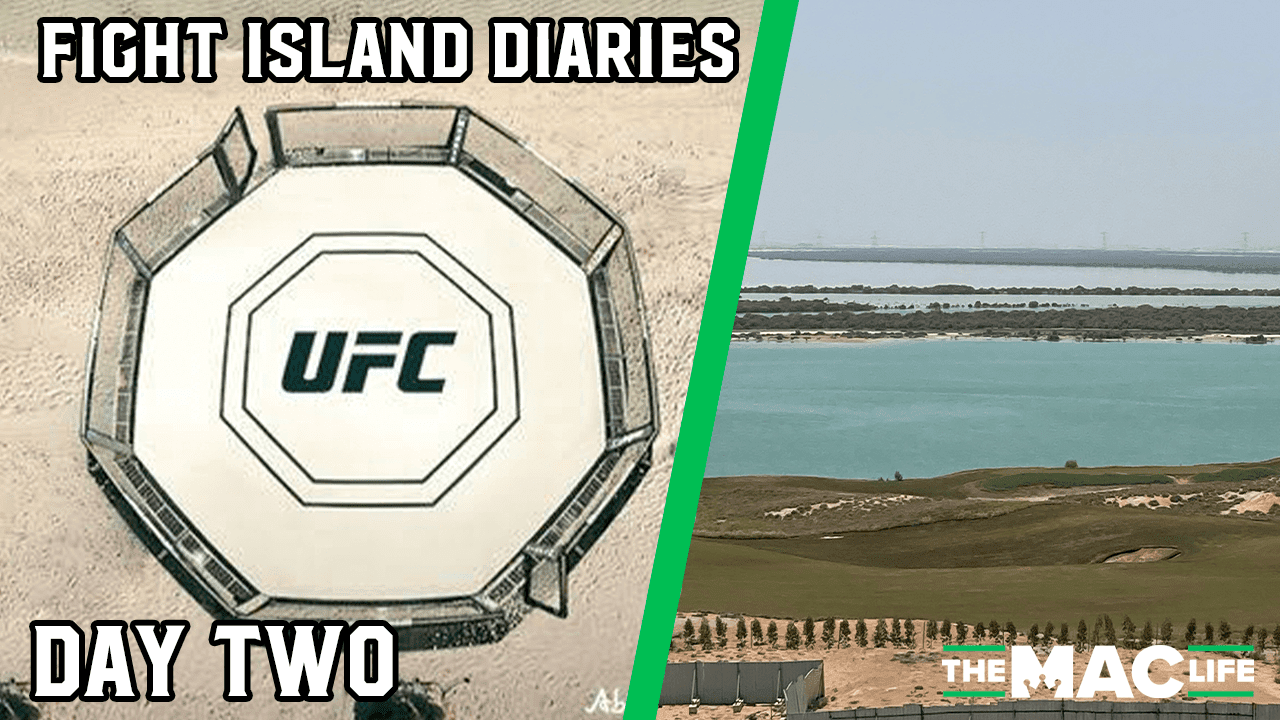 Day two from Abu Dhabi.
As part of our quarantine, I've been holed up in the room all day trying to work out what exact sleep schedule I should maintain while I'm over here. The fights are all roughly around 2 am-8 am, which means sleeping most of the day until around 4 pm or so would be beneficial.
Anyway, I woke up at 11 this morning, so that plan lasted a total of zero hours.
At around 3 in the afternoon, the media got called down for our second Covid-19 test after the first results came back negative. Another swab down the throat and back to the room for up to 24-hours before we can begin the Fight Island experience in earnest.
In terms of the weather, it actually seems a bit better than it was when I was here for Khabib Nurmagomedov vs. Dustin Poirier in September. It's mid-afternoon and currently 41 degrees celsius with a humidity of 36%.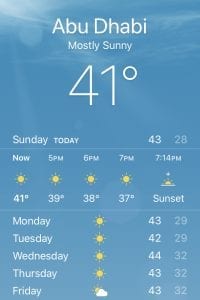 Question: 36% of what? I've never understood that humidity measurement. 36% of what it would be like if you were in a steam room? 36% of the Amazon rainforest? Regardless, back in September, it felt hotter than the surface of the Sun here, so fighters should at least be slightly more comfortable than those who fought at UFC 242.
One thing that is stark about my brief time here, the severity in which the Abu Dhabi government is treating Covid-19 is far different than anywhere I've been during the pandemic.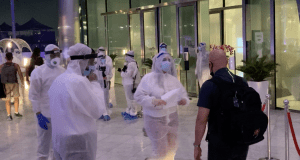 Every local working on the events is dressed head to toe in PPE gear, and the social distancing is more heavily monitored than I've experienced in the United States. On the flip side, I can't go to the pub, so I suppose it's swings and roundabouts.
In terms of fight news, with the time difference, the days here are mostly spent waiting for the U.S. to wake up. And boy did it wake up. Jorge Masvidal has stepped in to meet Kamaru Usman for the world title, per the results of a coronavirus test.
A few takeaways.
First of all, congratulations to Masvidal, whom you assume just got fucking paid. Just a few weeks ago, UFC president Dana White referred to Masvidal's holding out for more money as ill-advised and called the life of a fighter an opportunity, not a career. I guess Masvidal just found yet another opportunity.
Secondly, this was always the fight. Masvidal was on an absolute tear last year, and while it's been fantastic to have the UFC back, it's been personally a little bit frustrating to see these big name fighters on the sidelines with negotiations apparently just not moving.
While it comes at the misfortune of Gilbert Burns, travelling 20 hours, getting two big rods shoved down your throat and sitting in a room for two days seems a lot more fun when you know you're getting a title fight of this magnitude at the end.
👊🏻👊🏻 pic.twitter.com/u83Thd20CJ

— danawhite (@danawhite) July 5, 2020
–
Comments
comments