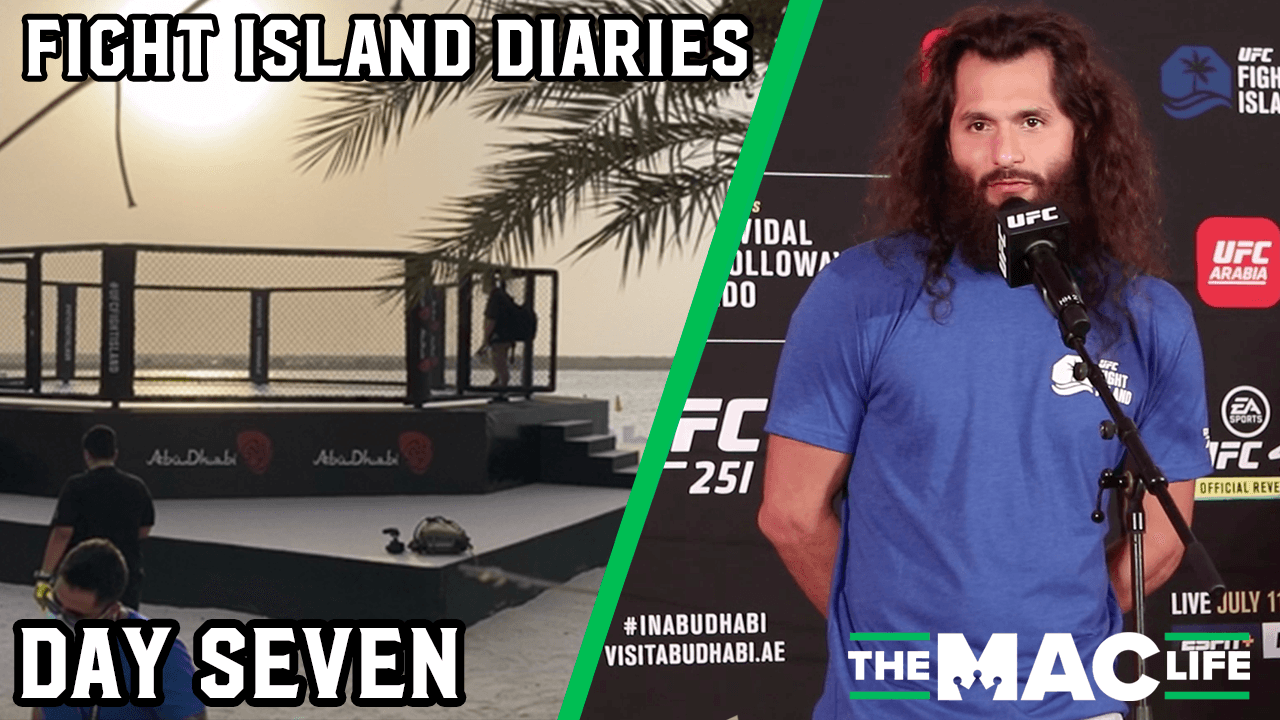 Dear Marjorie,
The winters have become long and cold without your touch. Often, I survey the grounds and wonder where we could have been were it not for the — oh sorry. Wrong diary. It's day seven on Fight Island, and we're on the cusp of fight night.
Now, no diary entry would be complete without a bit of moaning, so I just want to let you all know I went to bed at 5 am and had to get up at 8 am for my 15th Covid test. At this point, I think they think I'm the virus.
Interestingly (probably not) enough, I actually find weigh-in days as compelling as the fight nights to a certain degree. There's just something about the drama of a scale reading to really drive home the absurdity of this sport and job to get a reaction. At the UFC 251 weigh-ins, there wasn't too much insanity, with all the main card fighters hitting their mark, and making their bouts official.
Jorge Masvidal cut 20-pounds in 6 days, which all jokes aside is an exceptionally impressive feat. If you told that to Sharon at WeightWatchers that she had to do that, she'd likely lose all hope. Perhaps that's why she's not a fighter and instead appears more like an amphibious creature with diabetes, like some hypoglycemic, depressed Venusaur thing.
While the face-offs between Jorge and Kamaru weren't the most insane, the fact neither man took their eyes off the other created the tension needed to drive home the stakes of tomorrow night. Usman wins? A huge name under his belt in front of the biggest audience he's ever had. Masvidal wins? Superstardom the likes of which few other UFC fighters have ever tasted.
UFC president Dana White went as far as to say this event is trending on the same level as Conor McGregor vs. Khabib Nurmagomedov, and while he didn't go as far as to give Masvidal all the credit, it does raise the question how huge a fight between Gamebred and the Game's Bread would be.
As far as timekeeping, which is essentially all this blog is about, it's currently 12:20 a.m., and we're to leave for fight night in around 24 hours. My plan is to neck as much coffee as I can, stay up until the early hours of the morning and then sleep all day. This would be an easier plan if I could just ingest vodka like 6 out of 10 doctors recommend.
One more sleep, guys. What a fight night.
Comments
comments