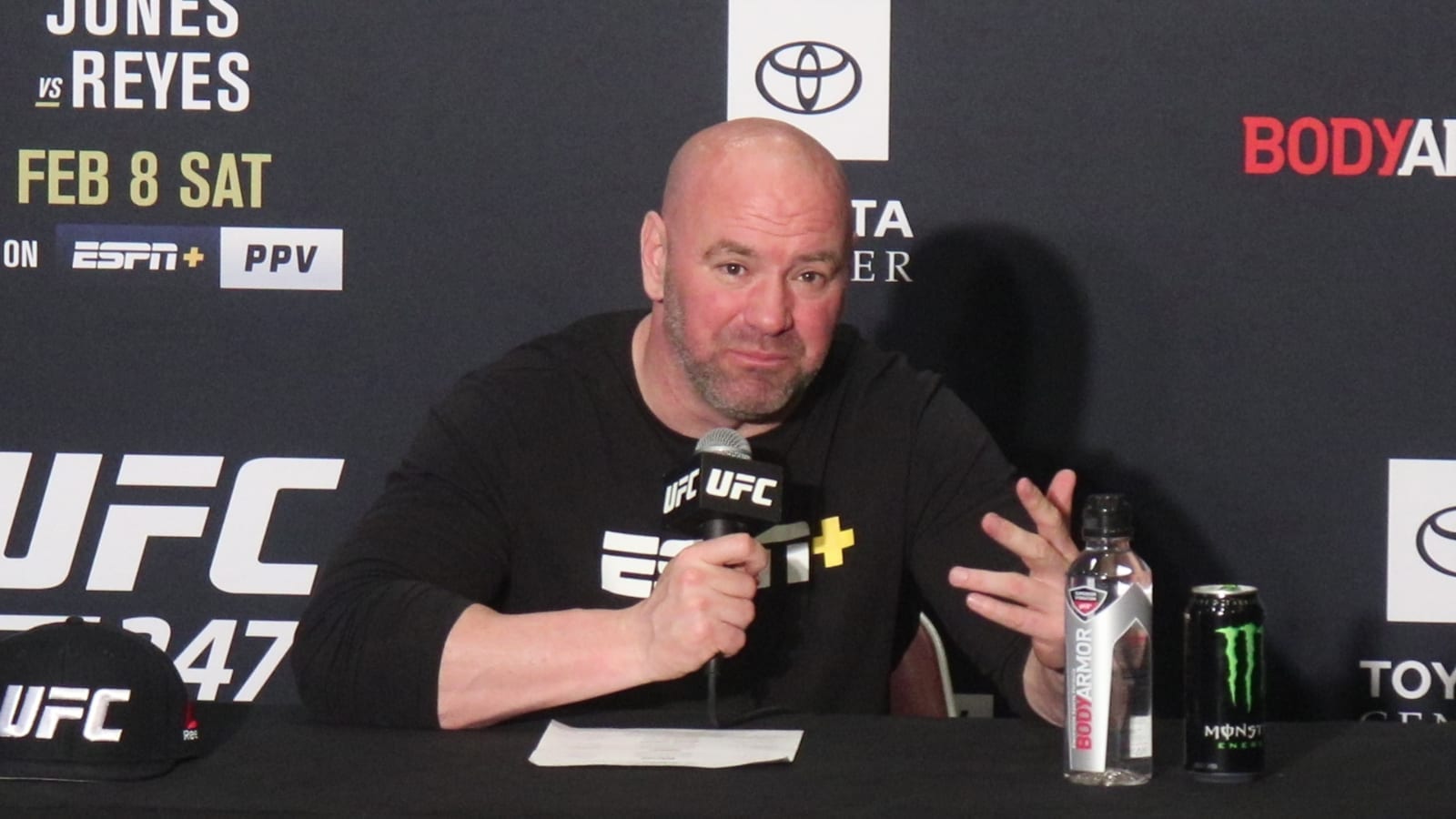 Dana White says UFC 251 is trending as good as nearly any fight he's seen.
With the late addition of Jorge Masvidal to the card, as well as the unique marketing of 'Fight Island', White told media following the official weigh-ins that the event was nearing peak levels for the company.
"This thing is trending off the charts," White said. "This thing is trending higher than a Conor McGregor fight. The only thing that this fight is comparable to is Conor-Khabib. Let me give you an interesting stat, our UFC store, we've sold more merchandise now than we did in all of 2019. We already beat 2019 with merchandise. This thing is trending as big as a fight as I've ever seen in my entire career."
With Masvidal apparently the latest fighter to break into superstardom, it begs the question just how big a fight between himself and Conor McGregor — a contest regularly discussed by fans — could be.
Big. Basically.
"Could be," White said, when asked if McGregor vs. Masvidal is the biggest fight the UFC could put on.
While White went on to say he wasn't looking past the events on 'Fight Island', noting the desire to get the period done safely, there's no denying a fight with the Irishman and Cuban involved —- as well as potentially a welterweight title —- would be absolutely huge.
Comments
comments