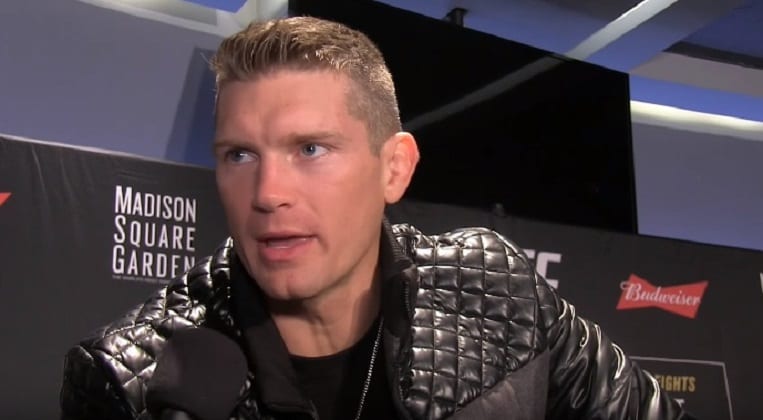 Khamzat Chimaev has become one of the year's most talked about fighters following his run of three wins in the span of just 66 days, with many — including the fighter himself — calling for a significant uptick in competition for his next outing.
One fighter to whom he has been linked, though, isn't so sure that 'Borz' is deserving of jumping ahead the list of established contenders to take on someone in the top five and says that there is no real upside to risking his position to the surging newcomer.
"No, I'm not fighting him, man. I mean, it just doesn't make sense for me at this point," Thompson said of Chimaev on his own YouTube channel (via BodyLock). "I'm ranked No. 5 to fight a guy who is unranked? You know what I mean?
"I fought a lot of guys to get to where I'm at. And a lot of other fighters fought a lot of guys to get where they're at so I don't see why it's okay for him to jump past everybody."
View this post on Instagram
The ease at which Chimaev has dispatched his first three opponents thus far in his UFC career has led to significant attention being placed on the Chechen-born Swede — something which was amplified in his 17-second, one punch KO win against Gerald Meerschaert last month. UFC boss Dana White has also become a fan and has indicated that he expects Chimaev's next fight to be a UFC main event, which is something that could potentially be considered tempting to several fighters within the welterweight rankings.
However, it doesn't seem like that man will be Stephen Thompson nor Demian Maia, another fighter to whom Chimaev has been linked.
Thompson's stance is similar to that of top contender Colby Covington, who said last week that Chimaev must wrack up a few more wins before talking about fighting someone who has already proved themselves in the talent-rich top 10 at 170-pounds.
Comments
comments