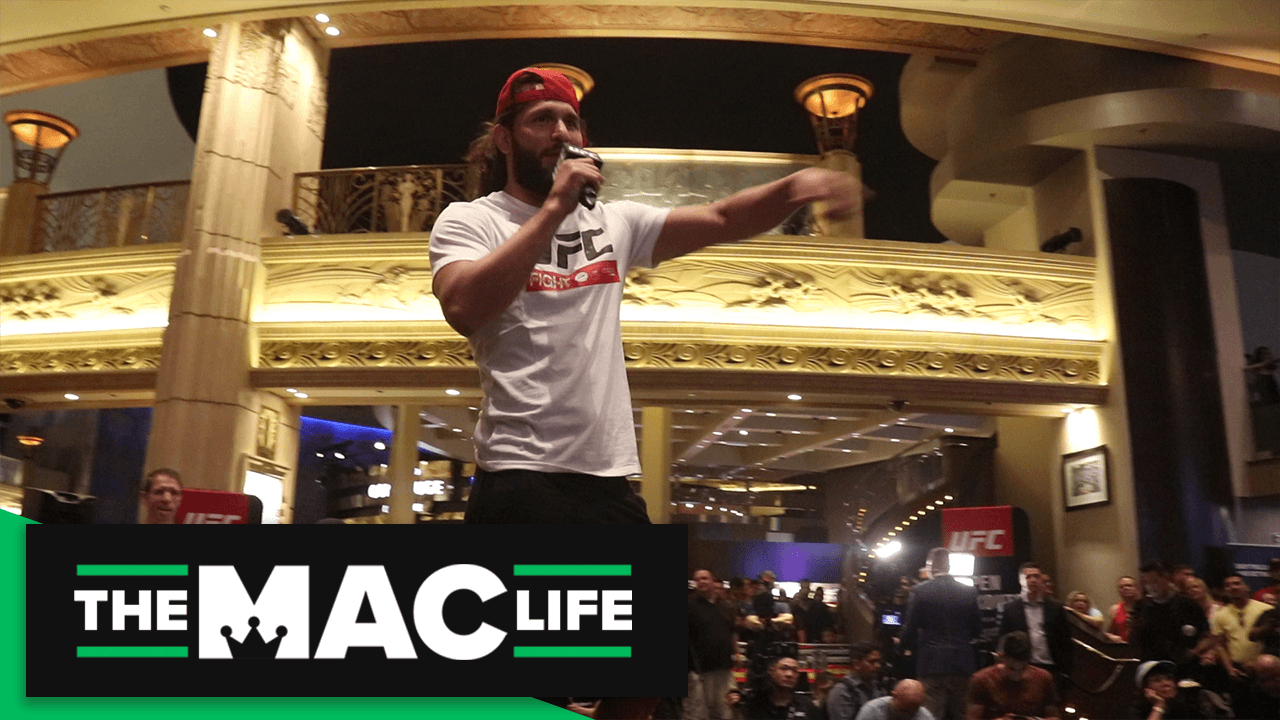 Jorge Masvidal isn't one for putting on niceties if he doesn't feel like doing so. And at UFC 239 against Ben Askren, he doesn't feel like it.
The welterweight meets Askren in one of the most anticipated fights of a stacked card this Saturday, and the pair have made no secret of their dislike for each other. So when Masvidal showed up in Las Vegas and held a Q&A at his open workout, his general attitude wasn't surprising.
"We're going to do it painfully and brutally," Masvidal said. "I don't like this dude as everybody knows. It's going to brutal. It's going to be painful.
"I want to punish him man. So, if it's up to me, third round, man. I want to punish this dude. I want to punish his ass."
Masvidal has been on something of a huge career resurgence of late. He was last seen knocking out Darren Till in London back in March, a victory that has propelled him to the cusp of a title shot.
Not that he's approaching this fight in the same way.
"This is different. Darren Till woke up eventually. I don't know if [Askren] is going to wake up.
"He's going to try to put his face in my crotch. We got something that's not usually listed when you pull up to the drive through. It's going be on the special for his ass. He's going to find out July 6 though."
–
Comments
comments