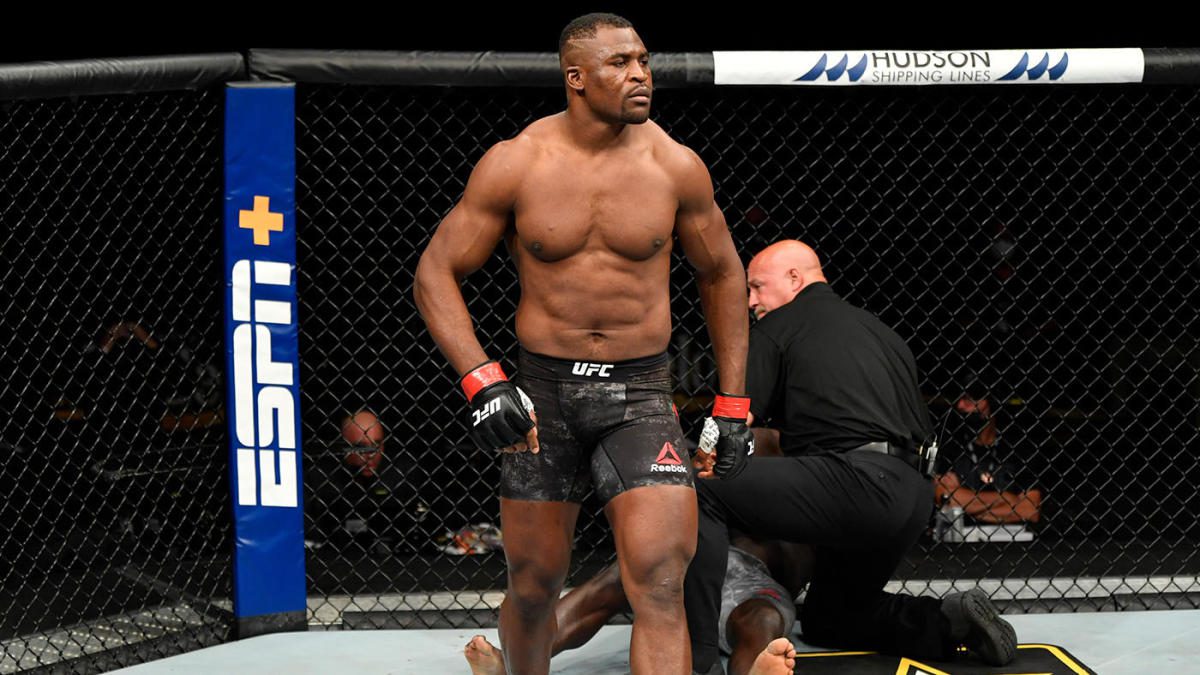 Fernand Lopez and Francis Ngannou's former friendship and the details of which have been brought to the forefront ahead of this weekend's UFC 270.
The two were coach and student for a number of years as Ngannou began his journey into mixed martial arts before a falling saw them part ways. Now, with Lopez' student Ciryl Gane set to fight for Ngannou's heavyweight title, Lopez has spoken much of how he and Ngannou's partnership fell apart, but wouldn't go as far to say as he misses his old pupil.
"Do I miss Francis as a friend? No. I don't think you can quite be friends with Francis. I don't think you can miss him as a friend," Lopez said. "He's not family but he's a cool guy. We'd spend five days together in a room without speaking much, just: 'are you ready to train?' and then when we go back and I'd say 'do you want to go out?' – we weren't speaking that much.
"Only sometimes he would have inspiration and speak for like two hours telling me his way to Paris from Cameroon. He was so passionate about the journey, but he's a guy you don't miss. But again, I do regret the relationship now. I told him to get out of my gym three times. The mindset that he had was not the mindset of my gym. I didn't want him at my gym anymore. But that's not to say there wasn't anything great in our relationship. We had very good times and that's it. But it was good to have him out of my space because of the toxicity of the relationship."
"Let people know where I stand. I was telling my girlfriend the other day: I'm a guy that likes to be nice to people. Francis Ngannou has a lot of fans and his fans look at me like a guy who is bitter and who is bad for his career. I am not here to do that. I hate that. I am not a bitter guy, I'm over it. How can you not be over when you have the best guy? If Francis was the best fighter maybe I'd have a reason to be jealous, but I have the best fighter. Ciryl is the best fighter, the best mindset, the cooler guy – why the hell would I be jealous?
"Who would want to be close to Francis right now? The UFC cannot stand him, why should I be jealous of that. I'm a guy who talks with passion but I'm not a guy who wants bad things for Francis."
But despite playing down how much he and Francis really connected, Lopez does admit his time with the champion has given him information and knowledge he can utilise when preparing Gane.
"I know him and he knows me, we know each other well. I spent many nights with him in the same room, I spent time with him on flights, I spent a long time with him in the gym," Lopez said. "I know his pain, his medical background, I know what wears him down, I know his back problems – I know he's hurt in the lower back. I know if you get him in a certain position it will wear him down because he has big pain in his back. I know his mental weakness because I saw him in the changing room after his first loss. I was the one pulling his shorts so he could breathe properly.
"There's nothing else Francis can do but put Ciryl under pressure. Francis will need to be calm, but he cannot be calm and when he puts the pressure on, it will leave gaps in his game. It's about mindset. Ciryl and Francis need to concentrate, the one that makes the mistake will go down. I don't see this one going the distance, someone is going down."
Quotes first appeared in an interview with Betway blog.
Comments
comments