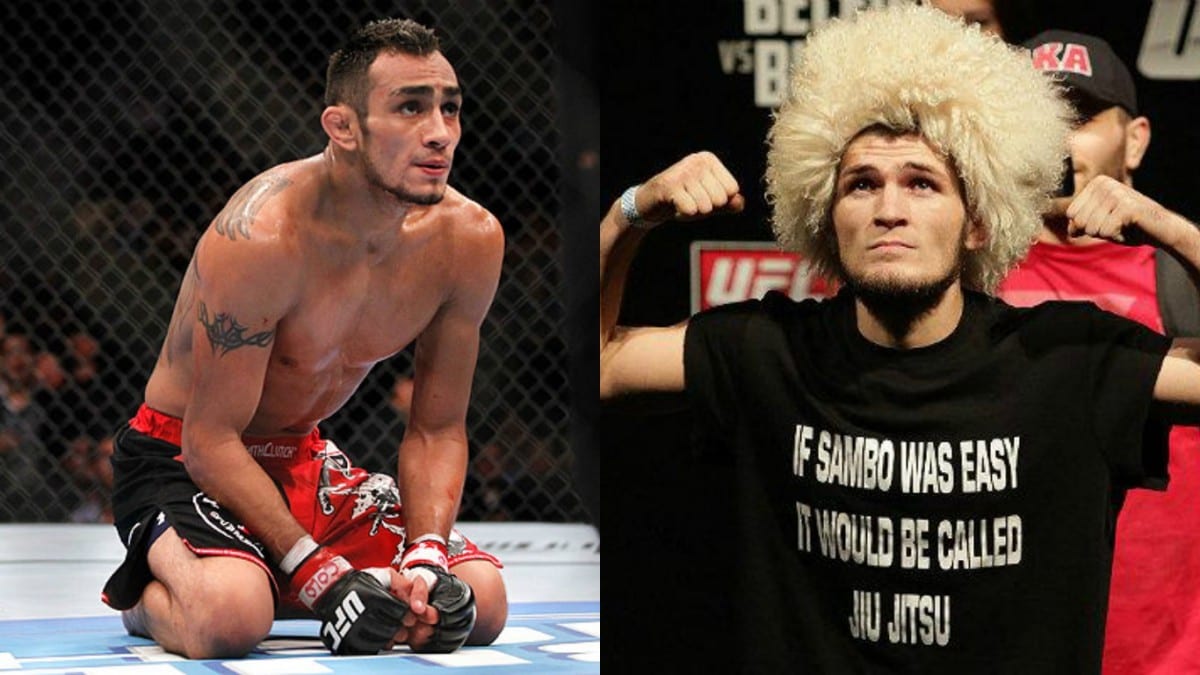 The MMA gods, should they exists, certainly appear to have had a say in the meetings (or lack thereof) of two of the top fighters at 155-pounds, Tony Ferguson and Khabib Nurmagomedov.
Three times the pair have been scheduled to meet inside the octagon and three times the bouts have failed to come to fruition, the most recent of which occurred in March at UFC 209 when Russian fighter Nurmagomedov was forced to seek medical treatment owing to complications he experienced during his weight cut.
Ferguson, as you might have expected, isn't missing any opportunity to goad his rival.
Speaking to the UFC On Fox Twitter account while on duty as an analyst at last Sunday's UFC Oklahoma event, Ferguson gave his thoughts on his prospective opponent.
Shots Fired: @TonyFergusonXT has some strong words for @TeamKhabib after he called him out. pic.twitter.com/jp0pm1o8g2

— FOX Sports: UFC (@UFCONFOX) June 26, 2017
"You need a dietician, my friend," Ferguson said. "You saw we have unfinished business? I showed up, I made weight; you decided to chicken out."
"I can't wait to shut that hype train down. Maybe if you're lucky and if you beg me I might give you that chance to get that belt against numero uno here. Until then, have fun making that weight cut. I'm already ahead of schedule. I'm drinking my water, I'm monitoring my weight.
"While you're sleeping, I'm out there practicing, my friend, and having fun. The gloves are off. I'm here, you're there. Good luck trying to get this fight. Like I said, if you want to beg me for that fight maybe somewhere along the lines at UFC 300 if you do make that weight, then you'll show up and make the weight and we'll have a fight [and] the fans can see you get that one loss on your record."
Comments
comments