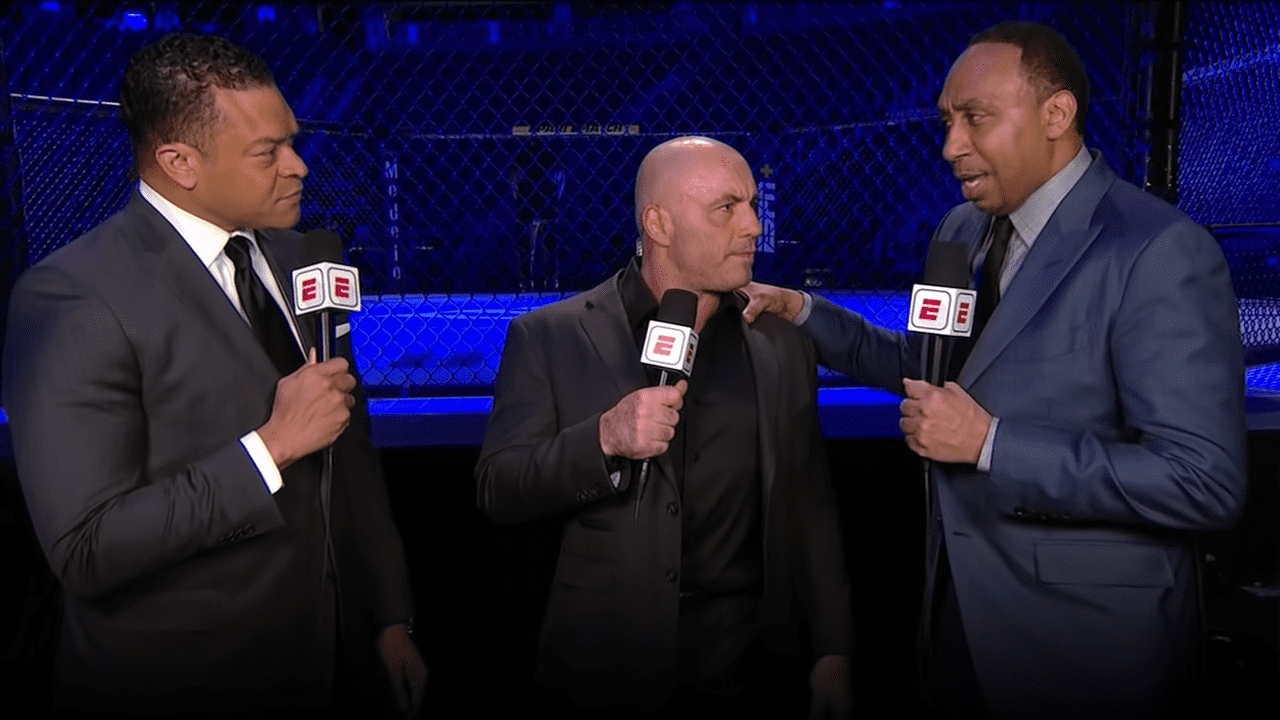 The UFC's broadcast partnership has opened a lot of doors for the leading mixed martial arts brand on the planet, but that door works both ways it seems.
ESPN analyst Stephen A. Smith, who comments on a litany of different sports for the network, was drafted in to UFC coverage earlier this year when he was on-hand to witness Conor McGregor's 40-second win against Donald Cerrone in January but later came in for criticism due to comments he made about the American fighter's performance.
Well, it seems further comments he has made about the recent UC 249 have caused some controversy — after he suggested that Tony Ferguson vs. Justin Gaethje main event took place almost entirely on the feet because the two men were unwilling to entertain grappling exchanges due to the coronavirus pandemic.
Stephen A Smith thinks Justin Gaetjhe and Tony Ferguson did not grapple because they were afraid of the Corona virus 😫😂😂 pic.twitter.com/oPzaOPwHDG

— I'll offer you this: (@biggest_charms) May 13, 2020
Of course, this stance doesn't stand up with scrutiny given that if any fighters were overly-concerned about the potential health impacts of competing they likely wouldn't have accepted the opportunity to fight. There is also the matter of Gaethje, a noted collegiate wrestler, having not shot for one takedown during his UFC run to date.
Ferguson, meanwhile, didn't appear to express any concern (at least publicly) about any potential negative impacts of fighting — but if either man had genuinely thought that it was unsafe to grapple in that environment you can be sure that they wouldn't have accepted a fight in which they could only use a percentage of their fight arsenal.
Comments
comments