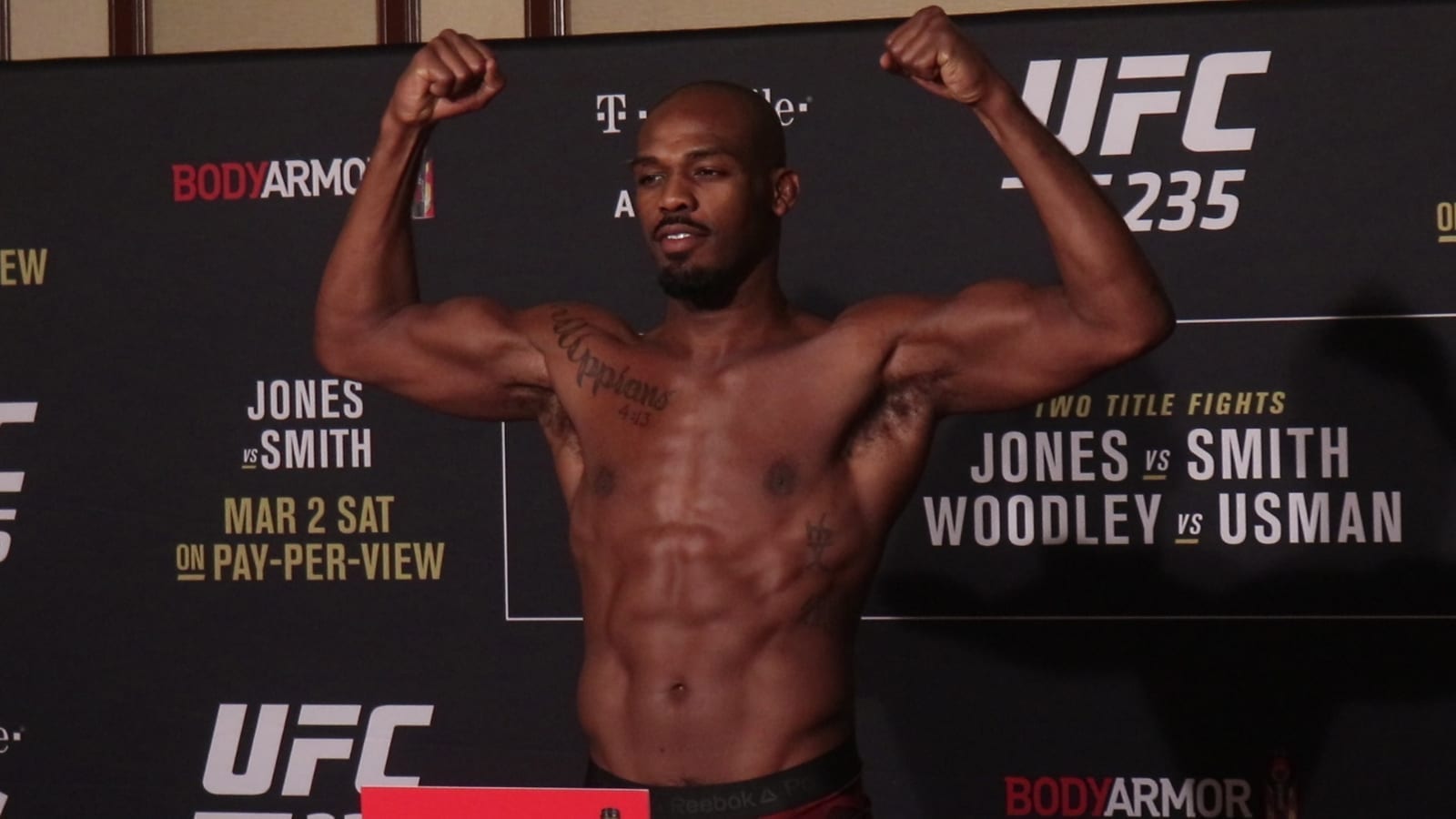 As anyone who has followed the fight game for some time can attest; it often comes with a lot of hot air.
Callouts are made, rivalries are brewed, fans become interested — but then when it comes time to sign a contract, there can be a litany of reasons why a potential fight can fall apart. As Dana White declared following last weekend's UFC event in Jacksonsville, what a fighter says in public and what he says in private can often be competing narratives.
Jon Jones, though, appears keen to inform fight fans that his recent callout of surging heavyweight Francis Ngannou is the real deal.
Send The Deal

— Jon Bones Jones (@JonnyBones) May 18, 2020
Jones has previously flirted with moves to heavyweight to challenge the likes of Stipe Miocic and Brock Lesnar but as tantalising as those fights may have been, it seems that the potential lure of Jones facing the arguably the hardest puncher in the sport's history is an attractive option to both fans and Jones alike.
Some of you have been waiting to see me lose for over a decade, now finally you stick me in there with a giant with your mouthwatering. Maybe you'll see what you've been waiting for for years, maybe you won't. The question is how much are you willing to pay to see it? pic.twitter.com/FufJuVCaMI

— Jon Bones Jones (@JonnyBones) May 18, 2020
That's me right before the OSP fight. That was the biggest I had ever been and actually my first fight fighting under USADA's guidelines. I was 240 pounds in that picture, right around the weight I'll probably be when I win the heavyweight championship of the world. https://t.co/q84LPpzSMd

— Jon Bones Jones (@JonnyBones) May 19, 2020
A move to heavyweight is seen by some as a big step in cementing Jones' already stellar reputation as one of the sport's greats. He has rarely found himself in any type of serious trouble in a decade of 205-pound competition, save for a DQ loss against Matt Hamill early in his career and a TKO win against Daniel Cormier which was later changed to a No-Contest after Jones failed a post-fight drug test.
However, Jones latest statements seems to indicate that a move to heavyweight isn't a matter of 'if', but of 'when'.
Everyone will call you crazy until you pull it off. Remember that young people

— Jon Bones Jones (@JonnyBones) May 19, 2020
And one thing is for certain: it would draw one hell of a lot of eyeballs.
Comments
comments