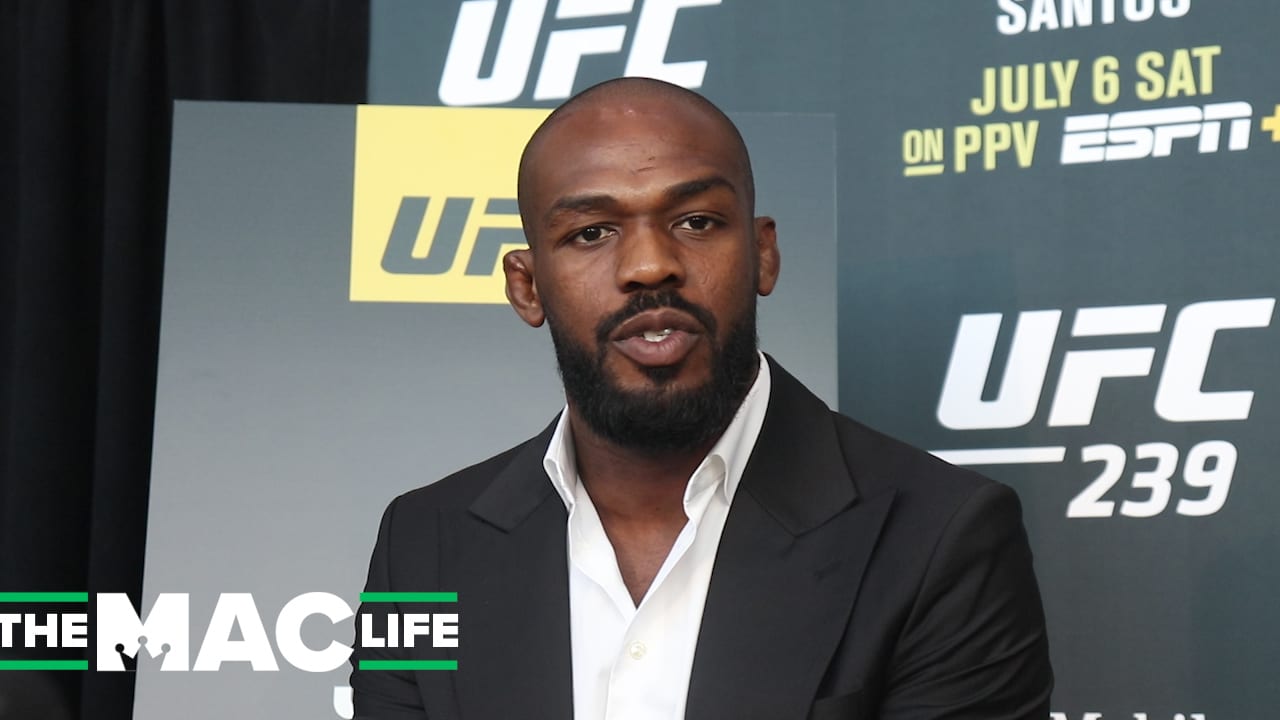 Jon Jones has, to some extent, grown up in front of our eyes.
When the skinny youngster debuted in the UFC to win a decision against Andre Gusmao just months after making his professional debut it was clear that he was a special talent. Subsequent wins followed, each one building his reputation, until he was thrust into the limelight to replace former training parter Rashad Evans against then-champ Mauricio 'Shogun' Rua.
The fight was swift and vicious.
Jones, now the youngest champion in UFC history, could only be deterred from his own greatness by his own missteps. And for a while there, it looked like that may come to pass.
The light heavyweight champion has written several chapters in his career; not all of them good. His past has been debated constantly in since he returned from a prolonged hiatus as a result of a USADA test abnormality and there is no need to do so again here, but Jones says that he remains cognisant of the mistakes he has made and says that all of those errors combined to make him a better, more stable person.
"I do feel like the storm is behind me," Jones said to Ariel Helwani on ESPN. "It has been an interesting journey and I've learned so much. I'm just grateful. I'm grateful to have had all the lessons that I've been able to learn. I'm grateful that god has kept me through all of it and allow me to grow so much through it all. Yeah, I think my best days are still ahead of me.
View this post on Instagram
"I feel like I'm just now really getting into a nice groove about what it means to be a father and a professional athlete and a person with great responsibility, and I'm excited about this and I feel like I'm stepping into it well.
"I just feel like I was maybe at a place where I felt like I was throwing a lot of greatness away and I believe that talent and when you have opportunity, it's a terrible thing to waste," Jones said. "So I feel like these days I take more accountability for my actions and my emotions and my circle and behaviours and things like that. I think that's been the major difference, just more accountability."
Jones returns to the cage this weekend to fight undefeated challenger Dominick Reyes in the UFC 247 headliner and while he appears aware that anything can happen in MMA, he maintains this Saturday is just another notch on his future Hall of Fame status.
"You can never promise anything in life," Jones said. "You just never know what twists and turns life is going throw at you. But I do feel like I'm on a great track and I'm excited to just continue to elevate and just be the best person that I can be and try to help as many people as I can help. I've never been more excited for my future. I'm really excited for my future. I see nothing but great things coming in my future."
Comments
comments