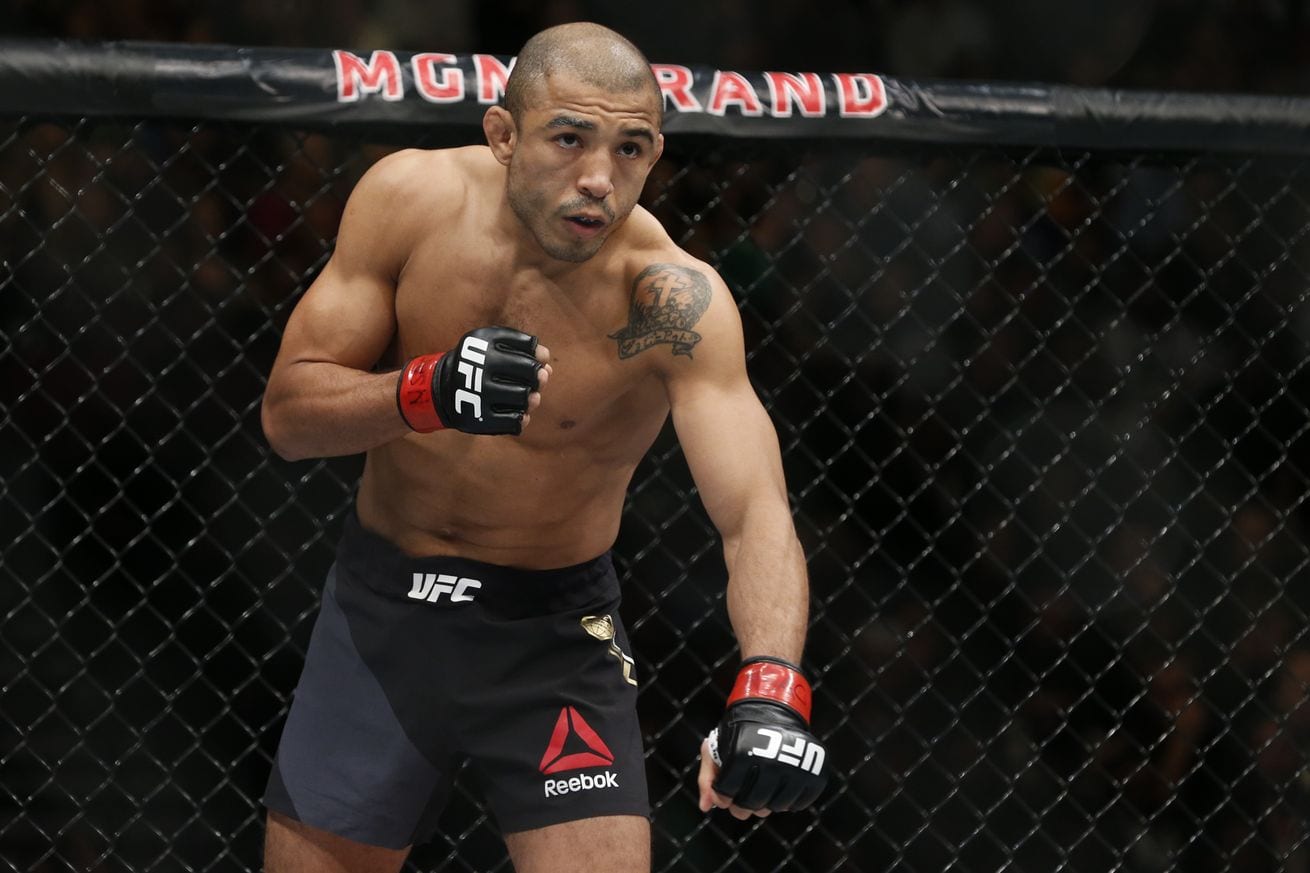 Jose Aldo's legendary status is already secured in mixed martial arts but even the Brazilian's most ardent fans would admit that things haven't gone his way in recent contests.
The once decade-long undefeated fighter has now lost three straight fights, as well as five of his last seven, to cap a downturn in form which began when Conor McGregor landed a left cross on the advancing Aldo in their hotly-contested fight five years ago. A fourth straight defeat would surely signal the end of Aldo's position as a title contender in the bantamweight division in which he has yet to register a victory — and he will have no easy task doing so this weekend in Las Vegas against compatriot Marlon 'Chito' Vera.
But as Aldo told reporters as part of the virtual media day ahead of this weekend's fight card, he sees this fight as being something of a rebirth for him.
"I feel now like it's the restart of my career," Aldo said via MMA Junkie. "I feel like it's the first fight of my career. … I'm not feeling any pressure because I always fight with great fighters. I just keep training hard and get ready for my next opponent. I'm not feeling any pressure.
"What keeps me motivated is the victory," Aldo said. "I'm training hard because I want to be a champion at my new division. That's my motivation every day."
The uncomfortable truth for Aldo, though, is that he has lost his last four title fights across two separate weight divisions but for now, he intends to get back on track this weekend and can only do so one fight at a time.
"I will always keep my career step by step," he said. "Right now I just think about Marlon Vera, but after Marlon Vera I can think about the future."
Comments
comments