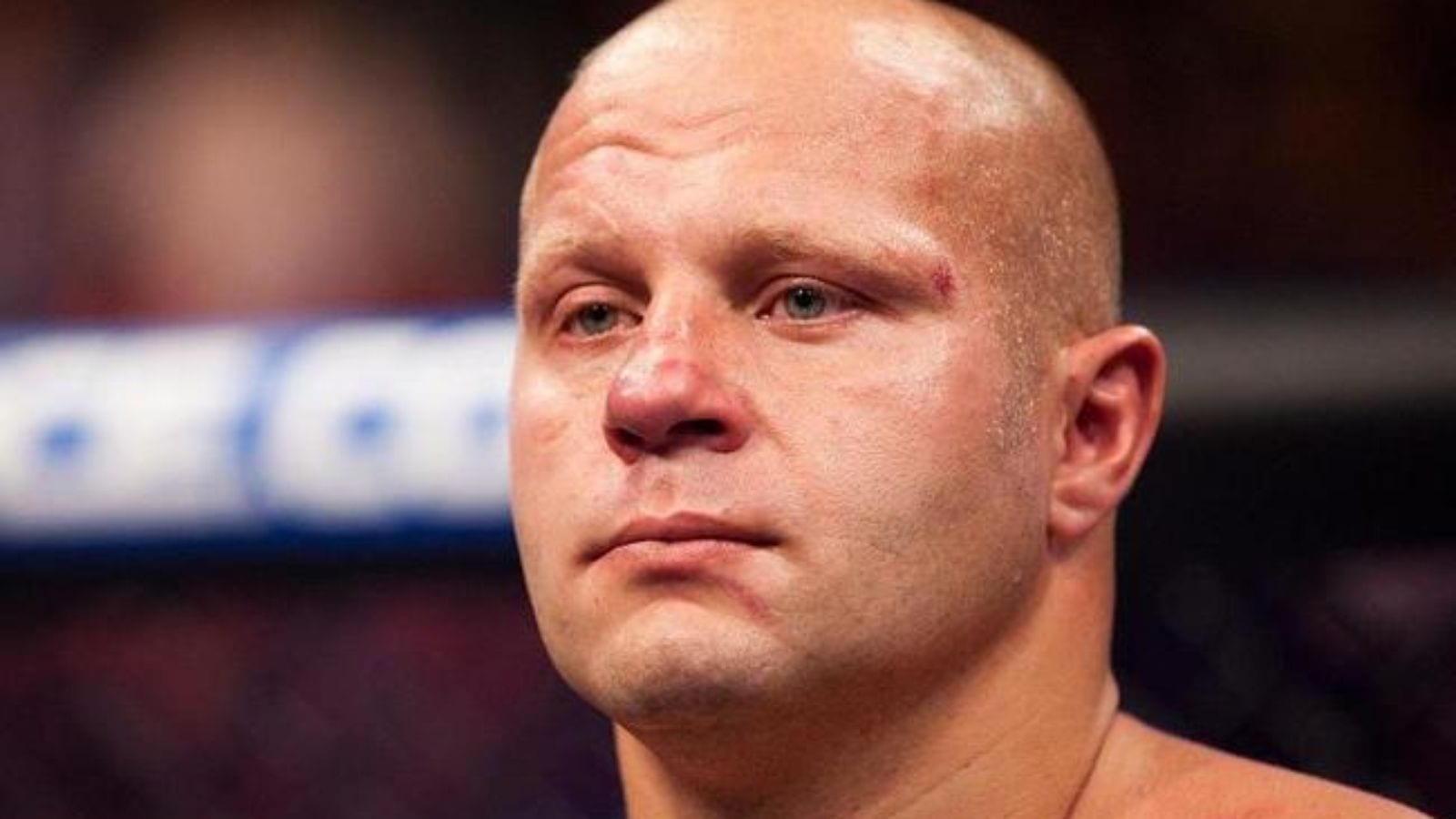 It takes a lot to rile Fedor Emelianenko. In fact, no one really knows if it's even possible, so relaxed and calm has the Russian been throughout his legendary mixed martial arts career.
Emelianenko faces former UFC heavyweight champion and fellow MMA veteran Frank Mir in the next bout of the Bellator heavyweight Grand Prix later this month, coming back from a recent knockout defeat at the hands of Matt Mitrione. The winner will go on to face Chael Sonnen.
But despite the fact there are suggestions by fans that Emelianenko's best days are behind him, Emelianenko himself continues to be unmoved by the apparent concerns. And while we're on the subject, he couldn't care less what the typically outspoken Sonnen has to say either.
"I don't think that I need to answer anything that Chael Sonnen said about me," Emelianenko said speaking on MMAFighting's The MMA Hour (via a translator). "To speak about Chael Sonnen and the fight with Chael Sonnen, I think we'll be able to after the fight with Frank Mir. So we have to finish that fight first and then, if that's God's will, I'll face Chael Sonnen."
Emelianenko and Mir represent two of the biggest names of a bye-gone era. While Emelianenko went through his legendary run in PRIDE, Mir was making a name in the United States inside the UFC. Because Emelianenko never found himself in the UFC, the pair have never had an opportunity to fight until Mir left the promotion last year — ending sixteen years with the company.
Now, with the bout finally taking place, you could forgive either man for being somewhat anxious about a contest many years in the making. For Emelianenko, Mir represents a challenge with phenomenal jiu-jitsu and a significant size advantage.
Any concerns? Of course not.
"Actually, when I met Frank, I saw that he really became bigger, so he became heavier," Emelianenko said. "But I don't see any problem with that. I don't think size is a big problem, for me the most significant thing is the knowledge that the fighter gets and the shape that the fighter gets after he prepares for a fight and in my career I did have many fights where the opponents were much bigger than me.
"Frank was the champion of the UFC and our fans have been waiting for this fight for a pretty long time and I think that will be a great fight and for me, that's a remarkable event as well."
–
Comments
comments