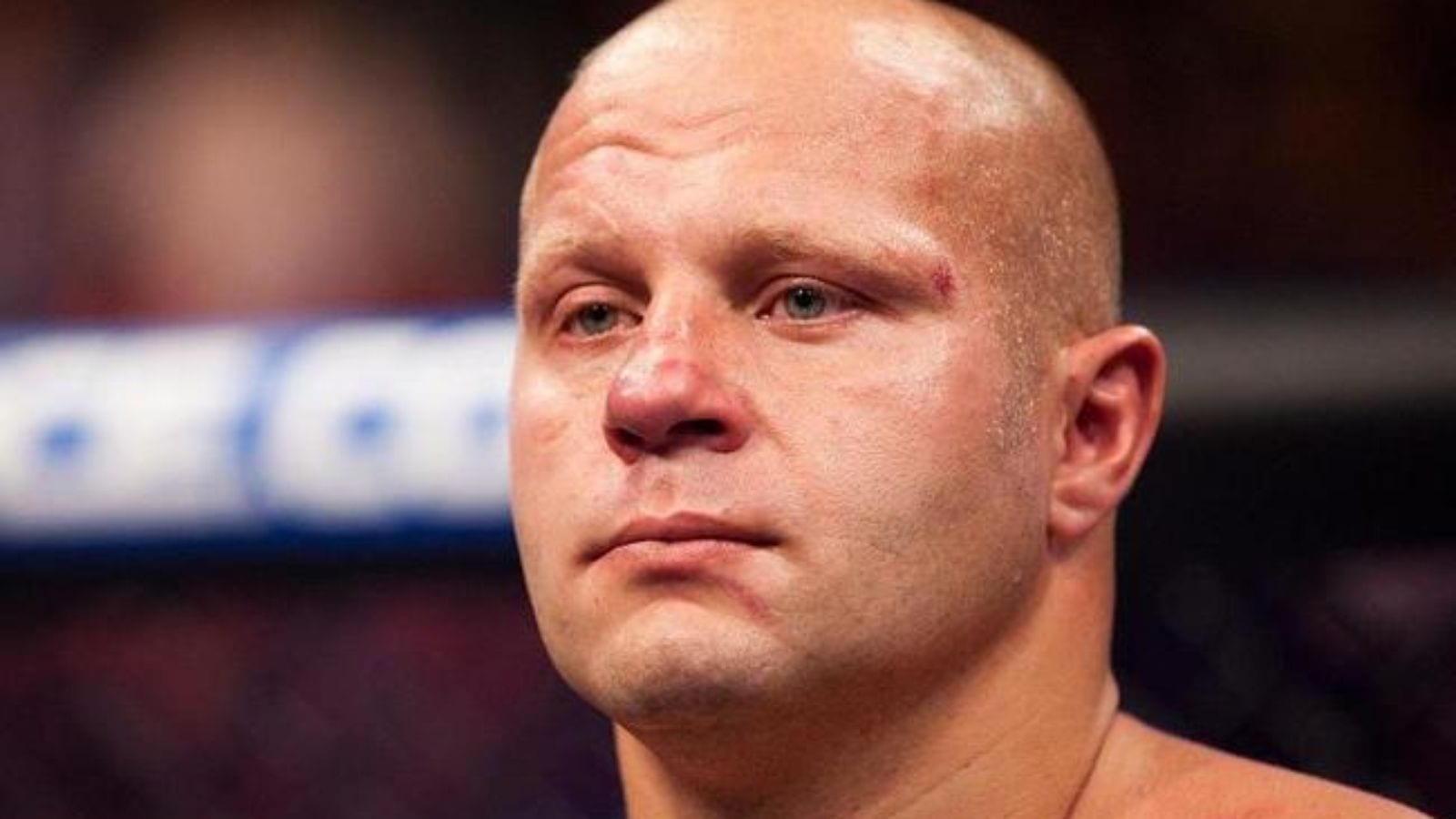 For a man involved in mixed martial arts for nearly 20 years, Fedor Emelianenko still remains something of an enigma. Perhaps one of the contributing factors to that, is the fact that he's never stepped foot in a UFC Octagon.
Last year, it had seemed as if the two were finally close to settling their old score and coming together to bring the Russian into MMA's premiere promotion. Instead, Emelianenko had a difficult showing against Fábio Maldonado and the business deal seemed to go quiet.
Then, "The Last Emperor" showed up on a Bellator broadcast and finally, after so many years, put an end to any discussion of him strapping on the UFC black gloves.
Speaking with his interpreter on MMAFighting's The MMA Hour, Monday, Emelianenko discussed the idea behind that decision and why Bellator proved to be a better choice for the twilight of his career than the Ultimate Fighting Championship.
"We had made great relations with Scott Coker," Emelianenko said. "I received a very good offer from Bellator. In addition, Bellator invited my entire team. So all of the guys will be performing as well.
"One of the main reasons was the ability for my team to perform, for my guys to perform. The other reasons were, we were not exactly on the same terms [with the UFC] as far as the financial conditions and some other things, some other smaller things as well."
While fans of the Russian will be happy to see him in action on any platform, as always there will be an interest in just how close he was to stepping foot inside the Octagon.
"Depending on the point of view, a lot of times you can be very close and sort of go around and around and never get to it," he said. "There were some things that were not satisfactory for UFC and there were some things that were not satisfactory for me and we never came to an agreement."
Emelienenko has signed a two fight deal with Bellator, with the option of a third should terms be agreed. He is set to face Matt Mitrione at Bellator 172 this Saturday.
Comments
comments