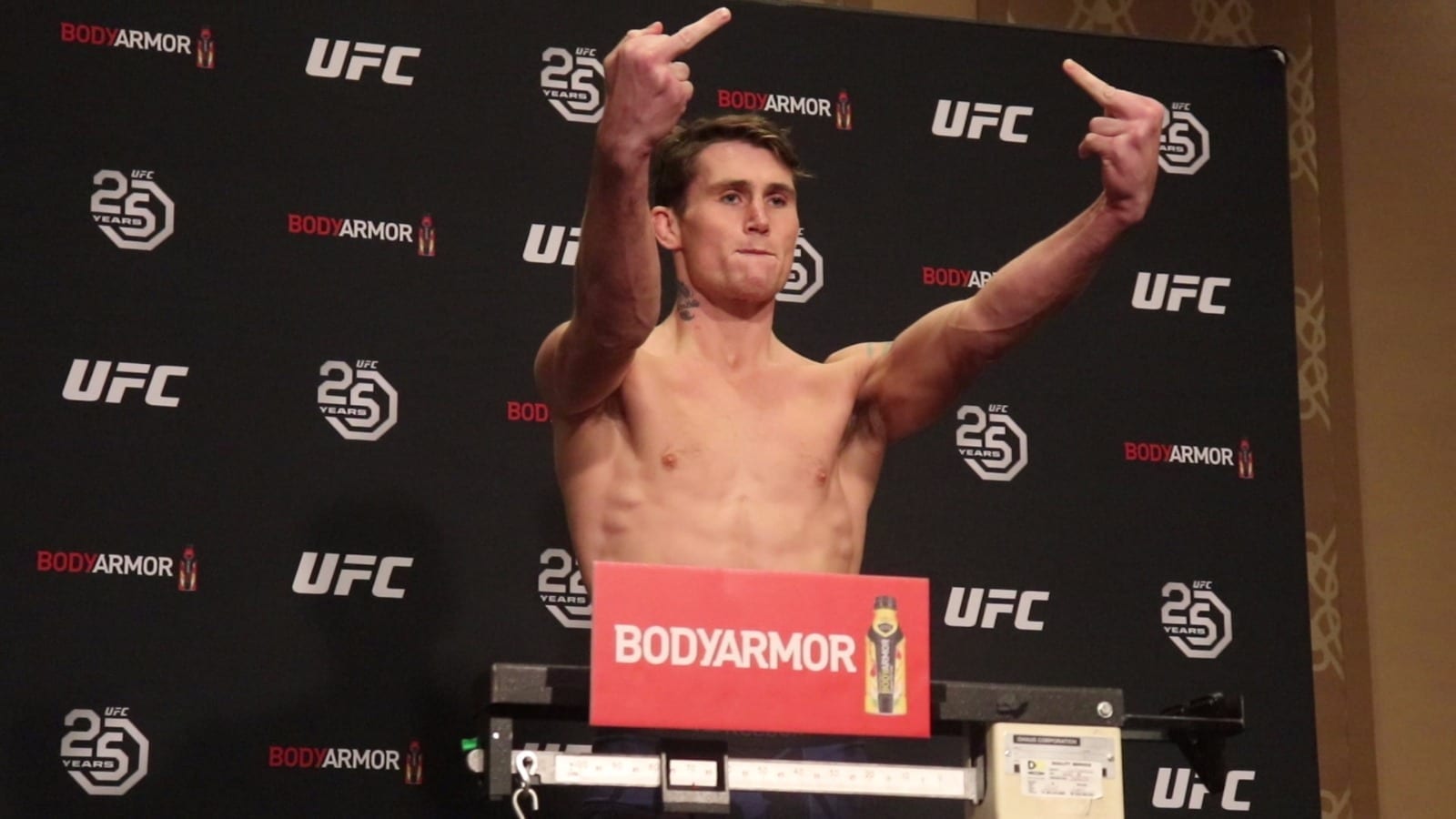 Darren Till has certainly had an intense couple of months.
The Liverpudlian striker was knocked out in the second round of his UFC London main event against Jorge Masvidal in mid-March to suffer his second defeat in succession after a submission loss to then-champ Tyron Woodley in September, the first two defeats of Till's mixed martial arts career.
He hit the headlines again earlier this month when it was revealed that he and some of his friends had come to the attention of the authorities in Tenerife after allegedly causing damage to a local hotel and, in a separate incident, briefly stealing a taxi. Till and his party were ordered to pay compensation due to the incidents after spending more than a day in police custody. As part of the deal, Till and co. took full blame for the matters.
Till subsequently deleted his Twitter and Instagram accounts in the wake of the incident, leaving only his Facebook page online. While his Twitter account remains offline, Till made his Instagram comeback on Thursday posting a video of him sweating apparently following a workout. The location is listed as being at Marina Beach in Dubai.
His message to accompany the silent video was a simple one: "Fuck what you think."
Till's next move in the UFC remains unclear as of now but the manner of his knockout defeat to Masvidal has left many fans suggesting that he take an extended break from mixed martial arts. Given Till's above message though, it doesn't appear as if he will acquiesce to what others expect him to do. Watch this space.
View this post on Instagram
–
Comments
comments