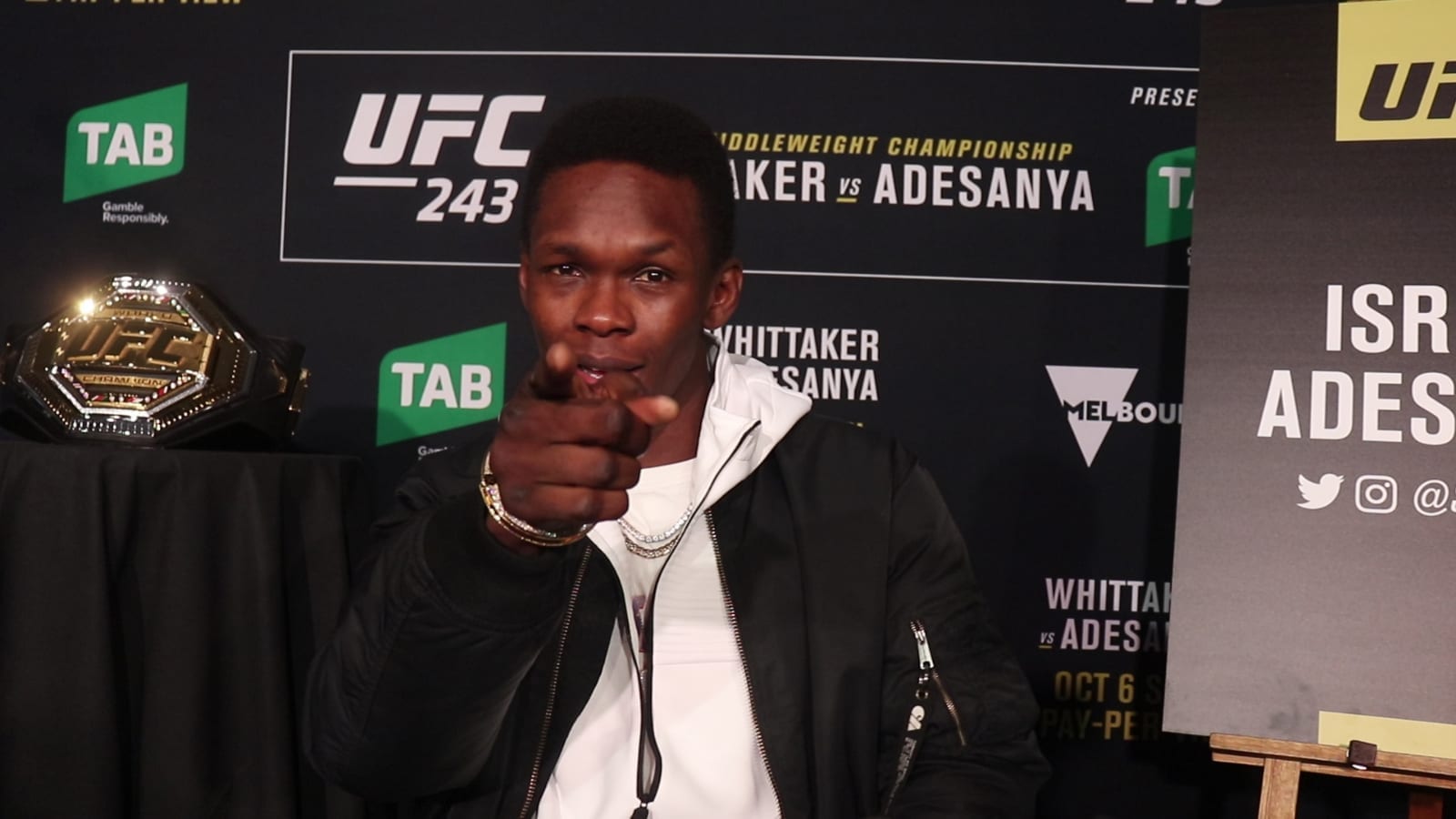 Despite never competing in the same weight class at the same time, Israel Adesanya and Jon Jones have often been at each other's throat.
Jones, who hasn't competed since February of last year, abandoned the light heavyweight division shortly after defending the 205-pound title against Dominick Reyes and was heavily speculated to be lining up a fight with Francis Ngannou but a pay impasse between he and the UFC appears to have scuppered those plans.
Still though, Jones has maintained that his heavyweight debut will come before long — but Adesanya isn't quite so convinced.
"I don't think we're ever going to see Jon Jones fight at heavyweight," Adesanya said on the newly-relaunched MMA Hour.
"F*ck, he's been saying this since 2013. You either get it done or you don't.
"For me, I jumped up [a division] within three years of [being with] the company," Adesanya explained. "I jumped into the division ahead of me. The guys up there respect me — even the champion up there gave me my props. So yeah, I just think it's not something that anyone can do. And he's getting fat for no reason now."
But regardless of Jones' plans and the fact that they compete two weight categories apart, Adesanya isn't giving up hope that he will one day have the opportunity to punch Jones in the face.
"I see it. I see it 100 percent," he said. "But that's the thing. You've got to know when to hold them, you've got to know when to fold them, and the song is not over yet. So stay tuned. We'll fight one day. I don't know where or how it's going to happen. I just have an idea of what's going to happen. But yeah, see if he moves up in weight first. See if he moves up in weight first and deals with these guys there. I think he can, but does he think he can?"
Comments
comments