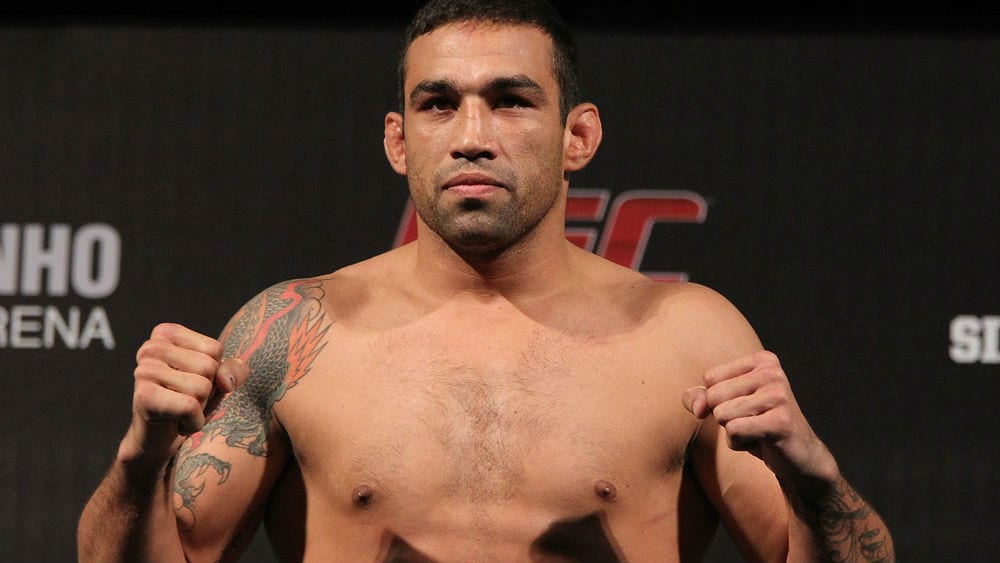 Fabricio Werdum, 41, has been suspended for two years after testing positive for the banned substances trenbolone and its metabolite epitrenbolone.
The verdict was announced by the UFC's anti-doping partner  USADA earlier today.
The out of competition test was conducted by USADA in April this year, although Werdum was given his provisional suspension on May 22. The two years he received today will be backdated to that May date, meaning he'll be eligible for a return in May, 2020.
Trenbolone is a powerful anabolic steroid with various benefits for athletes. Since the news broke of his failed test, Werdum has remained relatively quiet, although in an interview immediately following the news in May, he denied knowingly taking the drug.
"I am working with my team, the UFC and USADA to understand what happened," Werdum wrote on Instagram. "I've always been careful with everything I take and I've always supported a clean sport. We will work hard to solve this misunderstanding and I hope soon to be able to go back to the Octagon and do what I love."
–
Comments
comments