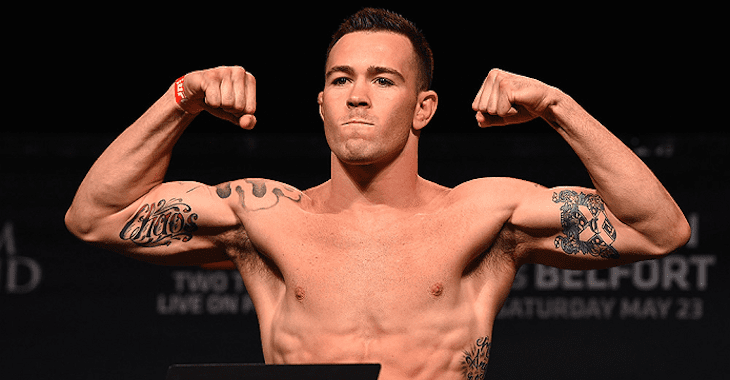 Add Darren Till to the list of people Colby Covington has specifically targeted and mocked.
Till fell short last Saturday night in his first UFC title shot after welterweight champion Tyron Woodley handily dispatched the young Englishman in the second round. While Till's offense was less than stellar (he's recorded as landing one strike during the nine minute bout), some fans felt the manner in which the 25-year old handled the loss earned him some credit.
According to Covington, not so.
"Till's just an overrated doughboy that had a whole lot of hype," Covington said, speaking to MMA on SiriusXM. "He talked the talk, but he couldn't walk the walk like me so he needs to leave it to the big boys. He beat a crippled old 'Clownboy' and got a gift in his hometown against the 'Choirboy'. He should have never been rewarded with a title shot for missing weight in a third of his UFC fights.
"Good thing he neglected his family to land a hot zero significant strikes in two rounds."
.@ColbyCovMMA gives his opinion on Darren Till's performance, Kamaru Usman, and Snoop Dogg's Instragram post #TLTS @lthomasnews pic.twitter.com/OV78WOG8Mc

— MMA on SiriusXM (@MMAonSiriusXM) September 11, 2018
While nothing has been confirmed, it seems most likely that Covington will next meet Woodley in a contest later this year, finally bringing their rivalry to inside the cage. According to Covington, it'll be the "the biggest grudge match in UFC history" and a bigger fight than October 6th's Conor McGregor vs. Khabib Nurmagomedov.
Comments
comments