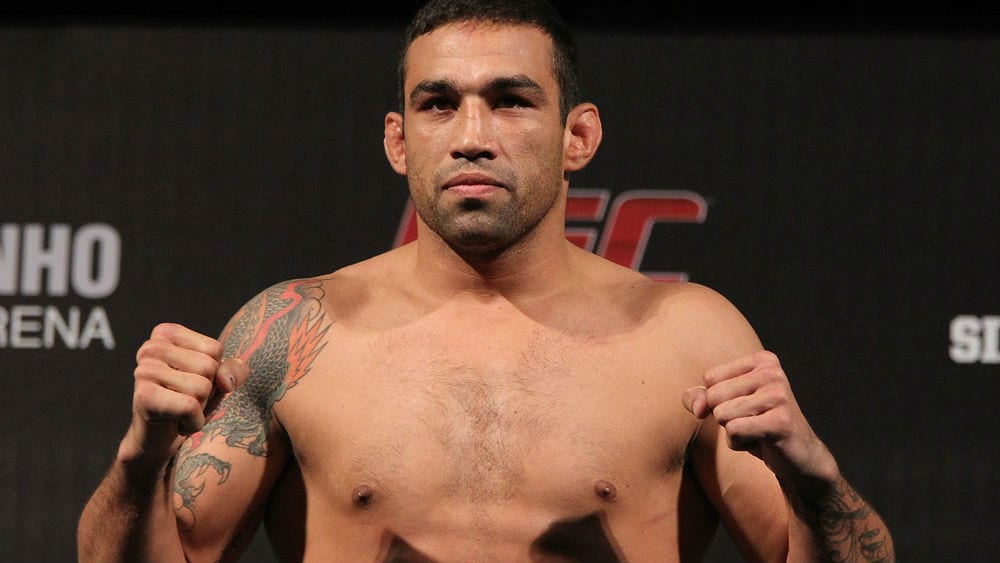 Former UFC heavyweight champion Fabricio Werdum has credited Alexander Volkov for his main event victory in London last weekend, though claims that his own lack of patience throughout the fight contributed to the fourth round KO loss he suffered at the hands of the Russian.
After dominating periods of the fight with his grappling, Werdum says that the accumulation of strikes he received throughout the first three rounds eventually told in the fourth. With grappling credentials such as his, it was of no surprise to anyone watching — nor Volkov — that the Brazilian favoured the match-up on the ground. He had particular success with a series of sweeps into half guard, though Volkov was clearly anticipating this possibility and used every opportunity to land strikes in the scrambles.
One strike in particular, an elbow, caused a 'mouse' to form under Werdum's right eye and this bothered him for the duration of the contest.
"Another thing that disturbed me was my eye, he hit me with an elbow in the first round and that bothered me," Werdum said as quoted by Guilherme Cruz of MMA Fighting. "In the third round, he hit me and opened a cut right below my eye, and I was going on autopilot. That blow affected my performance a lot, and that's Volkov's merit.
"Not taking anything away from Volkov, he fought and and defended well on the ground, but I think that patience was my worst enemy in this fight," Werdum added. "If I had more patience, I think the fight would have been different. I came back up trading punches with him right away, and I don't think that was necessary. Breathe a little more. But that's easy to say after the fight, but in there I'm the one that is feeling it."
It's here where Werdum sees his own fatal flaw. Even with more than 30 fights under his belt, Werdum says that he was inefficient in his use of energy and in the high stakes world of mixed martial arts, that can be enough to come away from a about with a loss.
"I imposed my rhythm for three rounds, and I think I won the first three rounds, but I needed to breathe more," he continued. "Like when you're playing on PlayStation and your energy goes down and then goes back up again. I got back up and my energy was too low to trade punches like that. Again, not taking anything away from Volkov."
Werdum, now 40 years old, isn't allowing his loss to Volkov to derail his career goals. While it is the Russian who appears to be on the verge of a title shot, Werdum says that his own title plans are not over, merely delayed.
"It will take some time, but I really believe I will fight for the belt. I believe I will fight for two or three years more. I never thought about retiring because of a loss like this. You have two options in a fight, you either win or lose, and this time I wasn't able to win."
Comments
comments