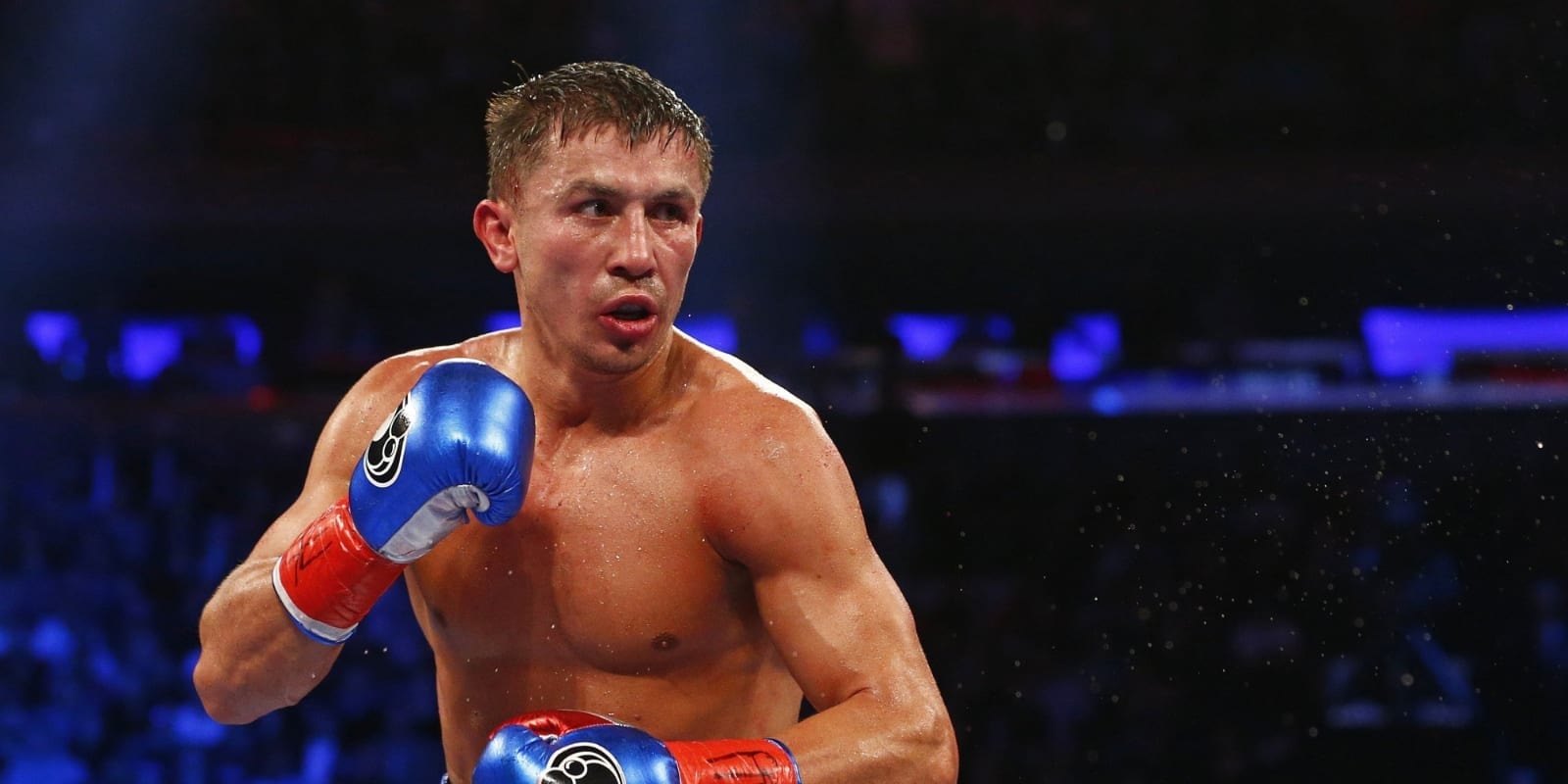 If you think Gennady Golovkin is anything other than thoroughly pissed off about Canelo Alvarez' drug controversy ahead of their May 5 rematch, you might have to rethink your opinion.
Earlier this month, Alvarez was found to have trace levels of Clenbuterol in his system — something he and his team attributed to contaminated meat in Mexico. While the rematch looks likely to be still on, it has cast a shadow over one of boxing's biggest events of the year. Certainly, judging comments made by Golovkin today, and it's clear the appears the Kazakhstani is furious Alvarez, Alvarez' team and the apparent apathy by boxing commissions.
"Come on, I told you, it's not meat," Golovkin said, speaking to media today (transcribed by USAToday) "Canelo's team are using these drugs and everybody's trying to pretend it's not happening. This guy, he knows. This is not his first day in boxing. He proves he gets benefits from everyone and he can get away with it. The commentators, commission, doping commission – this is a very bad business, (it's) not sport. Check him on a lie detector and then we can find out everything."
Cluenbuterol  is known to burn fat by increasing metabolism, build muscle and improve cardio. There have been cases in the past of Mexican athletes found with the same drug in their systems who also pointed to less than stringent standards in Mexican cattle farming.
For Golovkin, it's all nonsense. If anything, he feels it's proof of a dirty career.
"Before the first fight, I knew he was not clean," Golovkin said. "Have a look at the video. He used some pills. It was pretty obvious when his muscles were all with traces of injections. I've known it for a long time.
"You can talk about [De La Hoya]," Golovkin added. "He is also not clean. He is dirty."
There is some confusion over the entire affair. Usually, a drug test failure would be expected to end up with a bout cancellation. Currently, the Nevada State Athletic Commission have said they're looking into the issue, but there's a feeling that — with Alvarez vs. Golovkin being such a huge event in the sport — there's an air of inevitability of it taking place.
Golovkin believes there is something wrong.
"Looking at the commission, they all put their head down to avoid the eye contact," Golovkin said. "They don't want to watch. I reviewed the fight again and I just realized that these people, people like that, are terrorists, they are killing the sport.
"People like that, they have to be in prison."
Comments
comments